Hello fellow Bookidotians <3,
Today we'd like to put up a new award that was given to us, not to mention hand-made, by a "little girl group of bookworms and also comics lovers in a college in Norway". In order to show their appreciation, their spokesperson, Laura, personally messaged us to let us know that they want to show their love for the dedication we've put into Bookidote. As their traditions goes, they wanted to continue to give back to people and this seemed like a great way to do so for our case. And so, to show our followers that we always hear you guys out, here is our Fan Choice Award.
The rules are simple:
1. You answer all the questions.
2. Only non blogger fans can nominate the blogs.
3. Enjoy your award!
4. The questions are from fans, we selected the most asked questions from fans around us .
Here are the couple of questions we have to defeat in order to move on to the next level !
1. How did you guys meet as a couple?
Once upon a time, this Sri Lankan boy had a dream. He had a dream where he was going to be the World's Greatest Detective and would have the perfect woman by his side. He then woke up and went to his first class of high school. Nothing more dull than that, right? It was only in then, in that art class, that he laid eyes upon a Vietnamese girl. Since then, the little spark he felt inside his little heart grew year after year and became hotter, bigger and brighter than the Sun when he reconnected with her during her first years in University. That's our story. Pretty summed up. 😀
2. Why did you want to start a blog ?
It all began with her desire to share her reading experiences with everyone. She then invited me into the mix since I was starting to get back into the book universe. (Psssst. I once told her to start doing book reviews in french and get payed for doing it cause of how amazing her composition and writing skills are. She waved off the idea since she already had a fashion blog to tend to. She still doesn't remember this, don't tell her 😉 ). And so was born Bookidote. ❤
3. What is the biggest struggle on having a blog ?
Time. I think this goes for everyone. Unless it's your job to blog and that's how you make a living (please tell us how :D). Need to find time to read. Need to find time to compose a review. Need to find time to check out our followers posts. Need to find time to find time. Gosh, yeh.. you see the struggle. But no worries ! We always find time to do what we love, and that's to share with you guys !
4. Comics-wise, if you can disguise in any character what would it be ?
She would want to be Princess Bethany from
Damsels in Excess
. The designs of those costumes are really beautiful in there. I, on the other hand, would probably want to be
Spider-Man 2099
. I just find the costume pretty sick. You better give me the powers too. 😀
5. Being a multicultural couple. what is the biggest challenge and strength?
Ohhh that's easy. Biggest challenge is when you can't understand anything during family suppers. At least some effort is done thanks to translations. As for the biggest strength. It's obviously the food. Man, what would I do without her Mama's phở.
6. Name one meal that everyone has to try when arriving in Canada
This is too easy. Where we come from, they make this amazing meal that go by the name of "poutine". As complicated as that might sound. Poutine is simply fries, gravy and cheese curds mixed together. Since a couple of years, we've started becoming very original with this meal and added more meat. If you ever go to Canada, make sure you go in a province where they have poutines. Like Quebec. 😉
7. What would you like to say to all the readers around the world?
Keep on reading, friends ! We all know how life can keep you busy, but books offer so much to us. It's not only an opportunity to discover different universes and meet new people (yeh, we talkin' 'bout them characters), it's also a way to entertain yourself and develop your own way of life. A book can get you to perceive life differently or reinforce your current beliefs. If there's something you could do in your free time, even if it's just a couple of minutes, it's definitely to read.
Since this was a non-blogger fans award and the award is signed by Laura, we will refrain from nominating other people. However, we're sure that our followers have their own little groups of non-bloggers following them around as they post amazing content. Hopefully we can speak on behalf of them and say that we're really glad to have discovered all these amazing content that you guys share with your community. So many people with talent out there and we're happy to able to explore all these blogs.
As for our amazing groups of non-bloggers who take the time to read and enjoy our posts and also take the time to like and comment on them, we are eternally grateful for you guys. It always brings a bright ray of sunshine upon us when we see notifications of regular non-bloggers on our phones saying that they've left a comment that needs to moderated. As if the simple fact that you've come to leave a feedback or to discuss wasn't enough, you guys always have something funny and heartwarming to say. We're always happy to read your comments and will always take the time to answer back. There's no better feeling than to give back and this is the least we can do. We will continue to post reviews, guides, awards, challenges and anything pertinent as well as reply back to every person who takes the time to reach out. We hope to see you guys again in our future posts and, remember, WE LOVE YOU ALL ! 😀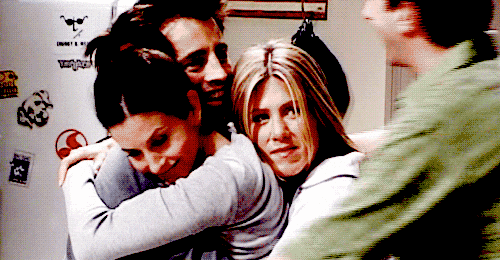 Yours truly,
Lashaan & Trang