Hello lovelies ❤ !
               We're back with a new challenge and this time it's the Around The World (Books) Tag. Quite an interesting idea we have here and we're glad that Jesse Nicholas @ Books at Dawn tagged us! Thank you for sharing the fun with us and we're as thrilled as you were doing it. After all, travelling is also one of our favorite activities of all time. Nothing like discovering cultures, admiring art in its innumerable forms and enjoying life to the fullest! Leaving our responsibilities back in our closet is probably the best part. Or maybe it's the food. No, it's definitely the food. *drool* Now, now. Let's get back to business. If you haven't checked out Jesse's blog, you're missing out on some consistent and awesome content. Go take a peek, after you're done with this little adventure you're about to embark on. 😉
The Rules
List a country, and then show which favorite book of yours is set in that country. You can use the ones I used, add your own, or use completely different ones!
P.S. If you're interested in the novel, click on its cover. You'll be sent straight to its blurb on Goodreads! 😀
---
      New York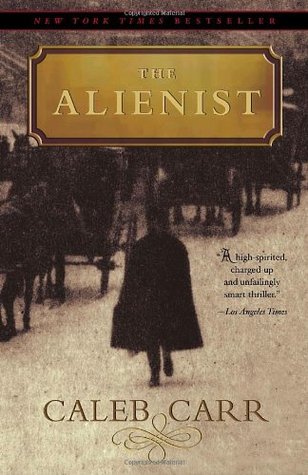 This instantly became one of our favorite historical fiction and crime thriller. Set in the heart of New York, The Alienist follows the adventures of reporter John Schuyler Moore and Dr. Laszlo Kreizler as they hunt down one of the most fascinating killers of their time. Filled with references to famous researchers of diverse fields and the appearances of historical characters with unique personalities, this book is impossible to put down. Cliff-hangers after cliff-hangers after cliff-hangers. There isn't a moment where the exquisite writing doesn't simply mesmerize the mind of readers.

                                                                                             London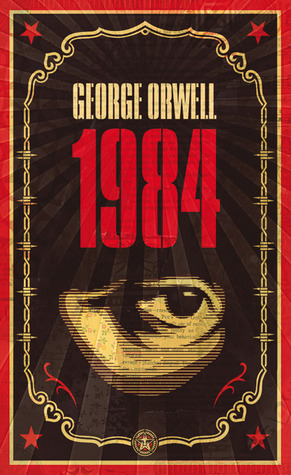 Not exactly the London as we all know and love, but still a unique world that George Orwell manages to set for this classic novel. The writing in Nineteen Eighty-Four manages to capture one of the most scariest tyrannical regime that man wishes to never know. Giving birth to the very idea of "Big Brother", this masterpiece does an amazing job at leaving readers in awe. Sometimes, it only takes a book to realize the privileges that we take for granted every single day.

         Paris
 This is an absolutely beautiful book that manages to capture all the magical places in Paris. There isn't a moment that passes by without readers indulging a scene of beauty in The Hunchback of Notre-Dame. What makes this even more unique and amazing is in its narrator. The story is told through the eyes of the hunchback, a hunchback that has most of his days fly by while he gazes upon the world from the top of the cathedral. This classic novel also does a great analysis of society back in the days and gives readers a beautiful romantic tale to dive into. Never read it? What are you waiting for?

                                                                                      Arabic Empire
Originally translated into french as "Les milles et une nuits" by Antoine Galland, this collection of stories is an instant favorite. Set in different areas in and around the Arabic Empire, One Thousand and One Nights is a must for all readers. Not only are the stories short and fun, they're are also straight-forward with a clear message in the end. It's stories are often referenced in diverse other tales and media, but reading them is a completely other story. Not to mention that you get to acquaint yourself with Ali Baba and Alladin. Who would want to miss such an opportunity?

        Japan
Creepy and amazing, The Face of Another tells the story of a scientist who loses his face in an experiment. His only way back to normality is through the creation of a mask. It is only then that he realizes that the mask is not only the solution to his problem, but a new self. This quickly caught Trang's attention and had her seal of approval by then of the story. From the looks of it, the plot is one to immediately peek the attention of any curious person. What about you? Ready to fly to Japan?
---
Tag, you're it!
Kristine @ The Writer's Inkwell
Aimee @ My Life in Books
Jackie @ Fallinlovewiththesoundofwords
Amy @ Book Enthral
Amber @ Only True Magic
Ariana @ The Quirky Book Nerd
---
               As always, if you've already done, too busy to do it or don't feel like doing it, no worries! Thank you again Jesse Nicholas @ Books at Dawn for sharing the fun with us. We hope that you enjoyed this little adventure and can't wait to see you guys on our next posts!
Yours truly,
Lashaan & Trang ❤