Hello blogging buddies

❤

,

      We're bringing you guys another exclusive award that was brought upon us by the lovely Kayla @ bookedsolid1989. We were nominated a while back for The Infinity Dreams Award and we're excited to finally share it with all of y'all! Hold on tight people, this is going to be a fun and long ride ! 😀
---
Rules
1. Thank and follow the blog that nominated you.
2. Tells us a 11 facts about you.
3. Answer the questions set up for you.
4. Nominate 11 people and make questions for them.
---
Facts
1. We both know DC Comics is the best. That Marvel is the best. That DC is the best. That we aren't on the same page on this one…
2. We both go to the same university.
3.  In the same order of ideas, she's in psychology (aiming for neuropsychology) while I'm in criminology.
4. We both love Sherlock and can't wait for the special The Abominable Bride special episode ! ❤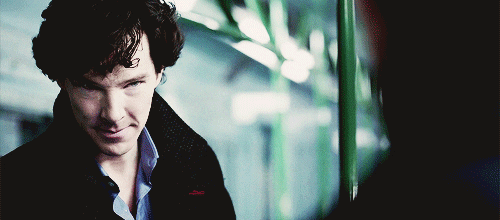 5. Netflix is our best friend.
6. We both can't cook, but we LOVE food.
7. We like to dance when we're brushing our teeth.
8. We both used to watch anime when we were young (younger?) and Shaman King was our all-time favorite!
9. We first met each other in arts class, back in high school.
10. Trang always breaks her earphones/headphones/headsets.
11. We plan on ruling the world.
---
Kayla's Questions
1.

What is your
favorite season

?

Definitely summer. Finally being able to play basket-ball outdoors? That's a no-brainer.
-Lashaan
FALL ❤ Cant have enough of them caramel brulé, crême brulée and pumpkin spice hot chocolate.
-Trang
2.

Is there a specific time of day you like to
work on your blog

?
I somehow find more inspiration near midnight. Maybe it's due to the countless projects and essays that I've done during that time of the day.

-Lashaan

Always after midnight 😉

-Trang
3.

Are you
a dog or a cat

person or neither?

I own a cat and cats just seem like they love to be in my life. Felines have always been my favorite, especially tigers, and having a cat is the closest thing to them. Although, I know I'd enjoy the company of a dog!
-Lashaan
I'm definitely a dog person. I like to dance, to move around and I can't stand still.
-Trang
4.

What is your
favorite time

of day?

I've learned that night time is where I find the most fun and my serenity. I'm a night owl after all.
-Lashaan
SAME.
-Trang
5.

What is a
goal

you hope to achieve in the future?

Being able to watch Trang achieve her dreams.
-Lashaan
AHHHH HES SO CUTEE ❤ AH MY GOD. I want to become the best neuropsychologist the world would ever have.
-Trang
6.

What is your
dream vacation

?

Visiting the Bermuda Triangle. Definitely a must. Although, I have no clue what I'd find or what I'd do. I also don't know why I like to answer this question like this.
-Lashaan
Orlando, Florida because it has DISNEY WORLD AND HARRY POTTER UNIVERSAL STUDIO.
-Trang
7.

Which do you prefer:
physical books or eBooks

?

I'm a 100% old school. Physical books, all the way.
-Lashaan
Pfff duh physical books
-Trang
8.

What
television shows

do you watch?

This could go on for days. Let's just say that I follow all the superhero comic related shows, that I'm desperately waiting after the next seasons of Better Call Saul, True Detective, Mr. Robot, Hannibal (SOMEONE MAKE IT HAPPEN) and Game of Thrones. I'm also waiting for the second half of the season of a couple of popular shows, like Suits and How To Get Away With Murder. Gosh, the list could be longer.
-Lashaan
SAMEE SAMEE 😀 BUT I DONT FINISH WAT I SSTART TEEHEE
-Trang
9.

Which do you prefer:
Halloween or Christmas

?

I'm going to with Christmas. The spirit of Christmas is just reinvigorating. The holidays bring so many smiles on people. The jolly music never seizes to dig deep into that cave of memories. And the movies. Man, those classic movies that captured the heart of Christmas will always make my day.
-Lashaan
ME TOOOOO!
-Trang
10.

What is your
favorite candy

?

I can't pick one. My top three would have to be Kit Kat (the original one), Hershey's Cookies'n'Creme bar and Caramilk. In no particular order; it just depends on my cravings.
-Lashaan
My favourite bonbon is Reese, yes Reese anythingg Reeeseee ❤
-Trang
11.

If you could bring a
character to life

from a book/movie/television show, who would you choose?

This question is insane. There's too many choices to go with, but the answer is still easy. Batman. Welcome to Canada-tham.
-Lashaan
No one because they're supposed to be fictional character and shall not bring to life TEEHEE.
-Trang
---
Bookidote's Questions
1. Would you prefer to
write a book

or

make a movie

?
2.

If you were going to write your first book—assuming you haven't already—who would love to have as a
mentor

(deceased or alive)?
3.

You're stuck in an elevator with a
famous person

. Who would it be?
4.

What is your
favorite fairy-tale

story?
5.

Besides your current country of residence, where would you
love to live

the rest of your life?
6. What book would you most definitely change its
ending

(no spoilers)?
7. If you could make one of your
favorite book into a graphic novel

, which one would it be?
8. You were granted the power to
read one person's mind

. Who would it be?
9. It is now legal to have
any animal

whatsoever by your side. What would it be?
10. You get to give one
advice

to your 12 year old self. What would it be?
11. You get to have a new
 talent

. What would it be?
---
And The Infinity Dreams Award Goes To…
Giovanna @ Bookcomablog

Jesse @

 Booksatdawn

The Family @

 Teensandtweens

Jess @

 Theteacuplibrary

Amy @

 BookEnthral

Aimal @

 Animal Farooq

Hannah & Lindsay @

 Untamed Shrews

You

And you.

And you.

Can't forget about you too! 😀
Don't fret ! If you've already done this, are too busy to do it or simply don't want to do it, then we got news for you buddy. You don't have to ! 😀 Hope you enjoyed the little post and felt the love from our part. 😉
Yours truly,
Lashaan & Trang