Hi Y'all 🙂 We are back here with another and fun tag  ! Wev'e been tagged by Books at Dawn , super sweet guy ! 😀 Thank you very much for that. We also changed our theme home page to a Christmassy feel, so go check it out after reading this post 😉 That aside, I want to thank you my boyfriend for updating this blog these past weeks, I've been so busy with school, the finals and work. He has been a sweetheart to me ❤ And I want to let everyone know how I am grateful to have him hihi 😀
Name a book you'd like to see under your Christmas tree?
A book you'll be reading during the Christmas season?
I'm not going to say it out loud, because I'm going to jinx it and I'll never read it LOL.
Favorite Christmas movie?
Nightmare before Christmas
2. The Grinch
Do you like snow?
OF COURSE. Were Canadians hahah ! We were born with snow in our blood.
Name a character you would like to spend Christmas day with?
To give or to receive?
To give. I don't know, there's a pleasure in wrapping gifts and choosing what to get for your loved ones.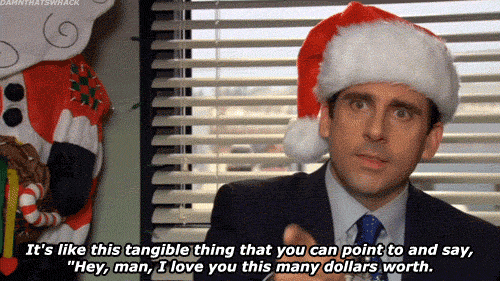 What fictional place would you like to spend Christmas at?
Fondest Christmas memory?
Can you say "Christmas tree" ten times fast in a row (while pronouncing them correctly)?
We are going to nominate everyone in this tag ! 😀 Please feel free to do it and you can link it back to us to check it out.
Happy Holidays guys ❤