MY RATING: ★★☆☆☆ 
(Goodreads average: 4,24)
Okay first, do not attack me LOL I know this book is loved among the readers. If you are a hardcore fan and can't stand people not liking this book you can walk away haha. But if you want to know why, then I invite you to stay and read my thoughts 🙂
THE ORIGINAL TALE 
I am a big fan of the original 1001 Nights, I have read it when I was 16 years old and I absolutely loved it with all my hearts. I thought it carried great lessons and messages, with the right amount of fun and good quality for literature (I've read it in French). 1001 Nights is about a girl who wants the king to stop murdering women every night, so she infiltrates the palace and volunteers to be his wife. She decides to tell one story every night so the king keeps her alive.
With that said, The Wrath and The Dawn has the exact same premise, storyline and while I like my retellings to be original and authentic, this one didn't make it on the list.
Let's talk about the main character , Sharzad, who is supposed to be brave, fearless, smart and wise; because apparently that is what the author tries so bad to convince us. The original girl in the 1001 Nights was the definition of these words in a subtle, cryptic way, but not Sharzad. I think the author tries too hard to make us see that side of her and eventually it just becomes totally annoying for me.
Sharzad: I WILL KILL YOU, I WILL AVENGE MY BEST FRIEND, MAKE NO MISTAKE
48 hours later… HM MMAYBE I WANNT TO KISS HIM 
Oh and guess what, I'm going to be smart about it and show the king THAT I HAVE NO INTENTION IN KILLING HIM. BUT OH WAIT LOOK HOW GOOD I AM AT ARCHERY!! OH OOPS IM TOO GOOD. HMM LET ME BE NOT GOOD ON PURPOSE. OH MAN, THE KING'S COUSIN SAW THAT I WAS FAKING. 
The way she tells the stories at night is supposed to be mesmerizing and enchanting. But I didn't feel any connection. In fact, it was so dry and fast, I was surprised that  kind of story would keep a prince awake until dawn. Like I've read it in 10 mins.. I'm pretty sure she can do better than that. AND THOSE CLIFFHANGERS SHE LEAVES AT THE END ?? If I were the prince I would be like :
N to the O, NO TO THE LOVE TRIANGLE. Okay so this aspect here is what makes The Wrath and The Dawn different from the original, and oh my god, it is so disappointing. In the beginning, I was rooting for her childhood friend who is desperately in love with her and I was like: "oh a decent character..hmm oh I was so wrong". He was so desperate to get Sharzad out there even if IT'S PRETTY OBVIOUS THAT SHE DOESN'T LOVE YOU AND SHE'S STRUGGLING WITH HER FEELINGS FOR THE PRINCE. Neways, boy, learn your place and don't try to make a decision for the girl. She can decide on her own. As for Khalid (the king) and Sharzad… I didn't feel any chemistry?!
The last thing.. the writing was one of the weirdest part for me. As I'm reading the book, I felt bored… and then 100 pages later BOOM, a really beautiful sentence shows up out of nowhere .I found many, many deep and meaningful quotes in this book :
"This dangerous girl. This captivating beauty.
This destroyer of worlds and creator of wonder."

"People fall in and out of love with the rising and setting of the sun. Rather like a boy who loves the color green one day, only to discover on the morrow that he truly prefers blue."
And then back to these childish quotes :
"I despise him. As if he could truly teach me anything about a bow and arrow..a boy who still uses sights! Tariq could tear him apart. Second-best swordsman in Rey-HA!"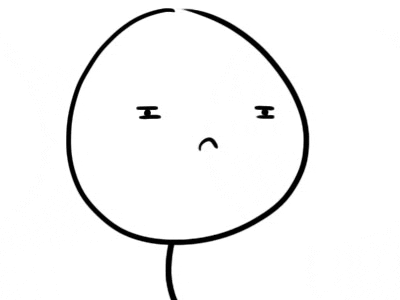 That's it ! 😀 Hope you don't hate me much and can have a good laugh ahha 🙂
Buy your own copy by clicking here
.