HELLO LOVELIES!
❤
    It's time to share our life with you all again! We're currently in the middle of YALLWEST and probably having too much fun for our own sake. It's also our first time in Santa Monica / Los Angeles. Now that is some crazy stuff! Expect to see some nice old hauls and review of our adventure in the coming days. 😀 😀 Now let's get things on with the point of this post. In this edition of our Monthly Kick in the Butt, you'll see what we're currently reading, what we plan on reading, our monthly quote + our thoughts and a segment on what's going on in life!



LASHAAN
       If you've read the book that holds this quote, then you know what's up. The depth in these words is unreachable. Essentially, history is what helps humanity strive and reach new heights. We document the past and learn from the various events to understand every inch of its light and darkness. Simply put, learning from our mistakes and not repeating the horrors of the past is one of the many goals of knowing the past. In George Orwell's novel, the past was used to remember a dark past that the Government delivered the population from. But the thing here is that the Government controlled by the past and created events only to further their own goals, only to have the population help them reach the goal of the Party. Being able to control the past basically gave them power on the future. Hence being able to change history in the present with the power the Government holds on communication and information helped change the past. The moment I've read the book, I simply adored the whole world-building in the novel. There's so much content in the novel, it would make any fan of politics and history super excited. The novel breaths in the perfect totalitarian era, but hey. George Orwell is the father of Big Brother. What were we supposed to expect from Nineteen Eighty-Four, right?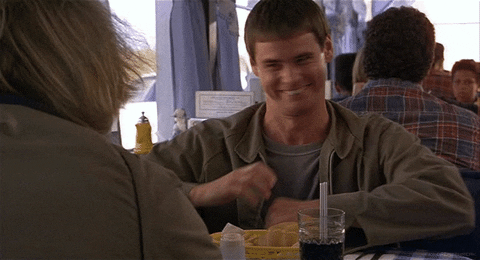 TRANG
I've read Ready Player One the last month and I just love this quote ! The truth hits me like a wrecking ball. You can't have everything. You have to work for your success, you have to prioritize what you want and set realistic goals. What so beautiful about it you say? Because this quote is also a reference to a song:
They Might Be giants-Don't let's start
No one in the world ever gets what they want
And that is beautiful
Everybody dies frustrated and sad
And that is beautiful
They want what they're not

LASHAAN'S LIFE
   May is looking bright as hell. Now that I've completed my bachelor, I can finally truly see the infinite things I can do. It's crazy how overwhelming it was the moment I was able to inhale a fresh giant gushing air of freedom. But now, I know I have to make the most of the summer and enjoy life in all its subtleties. Among it all is enjoying some good old fashion entertainment. From books to movies; boy oh' boy. Let's take a moment to understand that there's TWO Marvel movies this month and one of them is coming in just a couple days (yep, yep, Civil War). WHO'S PUMPED FOR SOME ACTION! I AM! *squeal* Besides that, I can also finally read books without trying to fit them into my schedule. No, no. It's everything else that's going to have to put themselves into our schedule! 😀 😀
TRANG'S LIFE
I am writing this after two days at YALLWEST and I'm too exhausted to do life….Someone..help me..Also, a big sorry for not replying to comments or being active on your blogs! We promise to do it when we will back in Montreal and read all of the posts we've missed ! Thank you for understanding ❤ 😀
For some advance Yallwest pictures you can still visit our facebook page. But we will be back with detailed posts about the event very soon!

For anybody who hasn't already followed us, here's a list of all the places where you can find us. Don't forget to like, follow and subscribe!
Yours truly,
LASHAAN & TRANG