MY RATING: ★★★★★
"Deep in the human unconscious is a pervasive need for a logical universe that makes sense. But the real universe is always one step beyond logic."
As I finished reading this novel, I was wondering why I haven't heard about DUNE before. Why hasn't Dune invaded our popular culture like Star Wars, Harry Potter or Lord of the Rings did? I did a few research and found out that Dune is the ancestor of Star Wars. So why haven't Dune received as much recognition as Star Wars?  Written in 1965, it won the Hugo Award in 1966, an award for the best sci-fi/fantasy genre in the previous year. That's a lot of recognition alright, but not in the public audience.
Set in the desert of Arrakis, Dune depicts the tale of betrayal and vengeance, in a feudal society where the Elites are ruling different planets. Duke Leto has been assigned the greater Order to rule Arrakis, creating conflicts with the house of Harkonnens who's been eyeing the planet for so long.
Lady Jessica's son, Paul, is far from your typical fifteen year old boy. The novel opens up with Paul being trained in different fields since he was a child, (abnormal childhood, check). He was raised with a Bene Gesserit training (enhanced senses, martial arts skills, control over his metabolism) and he is trained to be a weapon, he receives the lessons as a Mentat, which means he has the same analytical cognitive abilities as a computer. With all of that training, Paul has already established himself as a tour de force in this novel. Until we learn his important role in the universe, he became the key element to change the course of the universe.
Lady Jessica is one the most complicated character, since she has undergone many changes in the novel. Personally, I think she can easily rival Paul as the prot
agonist of Dune.
Fierce, she made her first rebellious act by bearing a son instead of a daughter, going against the Bene Gesseritt conventional method and ideology. Despite the fact that she is the Lord's concubine, Lady Jessica and Leto has a relationship worth of a thousand weddings, their love is real and raw and yet the Lord refused to marry her for political advantage. It's one of the aspects I love the most about this novel, it's the relationships. They do not need to be married, to have a label for them to be together. A lot of people tried to go between them and bring chaos by playing with their trust but they have always remained loyal to each other.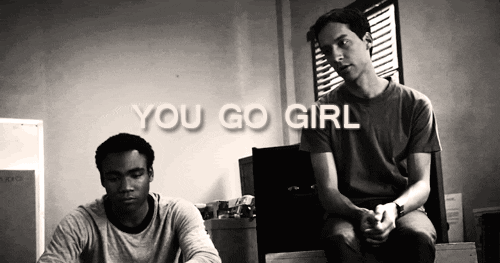 Her character development is my favourite in the novel (#GIRLPOWER hih). She has to go from being The First Lady to a total refugee and exile on Arrakis. Although she is not used to it, she is trying very hard to adapt and think about the collective goal. Raised by the Bene Gasserit knowledge, her wisdom has no limit. She is struggling between her own values, mother love and her fate to serve the world. In the end, she finds her purpose and became one hell of a character.

Frank Herbert's Dune has one of the most  detailed world building I have ever read in my life. I'll try to keep it short in this blog post hahah.  We get to dive into the universe without being introduced to it, as we read through the novel, we discover what all the things mean thanks to the characters that give out clues about them.
"He who controls the spice controls the universe."
― Frank Herbert, Dune
Everything is set on Arrakis, a desert planet which possesses the most precious gem of all: SPICE. Yes, spice is worth a lot in this universe ( as much as oil on Earth). The spice is the reason why there is a war conflict on Arrakis. The Fremen, the aborigine people living on Arrakis, try their best to protect the planet while the Baron's Army desperately tries to conquer the planet, despite the fact that Lord Leto is supposed to have the throne on this planet.
The Fremen have a  strong respect toward Arrakis and its environment. Living in the desert for so many years, they have an obsession with water. They have developed technology to extract, control, preserve and capture moisture of any living things (yes human corpse included, BTW they don't say blood, it's called the Body's Water). They're like the Waterbenders from the Water Tribe (WHATS UP AVATAR REFERENCE).  Anyways, the kind of nomad gangs you don't want to cross paths with because they know their planet and they know how to survive, and most importantly, they know how to KILL to survive. I think of all the groups in Dune, the Fremen are the most interesting one.
I'll restrain myself here from saying anything else and spoil y'all even more. Dune is a masterpiece that needs to be experienced over and over again. You may have read it for school a long time ago, but rereading it as an adult will be certainly more insightful. I think the reason why Dune is not as popular as Star Wars is because the world is not ready for this exploit.
I don't think the world will ever be. 
Dune read in 2016 may differ from the original fandom from the 60s and 70s, but the reading experience echoes even more the conflicts we are facing now. From environmental concerns, altering the states of consciousness, the effects of drugs on our cognitive skills to blending religion and pragmatism, Dune is a strong literary treasure for any science fiction lovers.
Instagram– Facebook– Goodreads– Twitter