HELLO FRIENDS!
Watch out! It's Bookidote's forecast time! 😀 In this edition of our Monthly Kick in the Butt, you'll see what we're currently reading, what we plan on reading, our monthly quote + our thoughts and a segment on what's going on in life!

LASHAAN
Straight out of Crime and Punishment. The novel itself is a true classic that I absolutely loved in all its subtleties. This one quote is quite sad, but it isn't much of a lie.
TRANG
AMENNNNN !

LASHAAN'S LIFE
    Gosh. August passed by so quickly. It's already time to go back to school and start a whole new chapter. While the future seems to be looking heavier by the second, I feel like there isn't a better time to find strength wherever it lies. August was quite the routine with work but well-balanced out thanks to outings with friends. September feels like what Monday's are in a week, but who knows what kind of awesomeness are waiting for me. There's a whole world to explore, not to mention whole new books to check out! Let's go!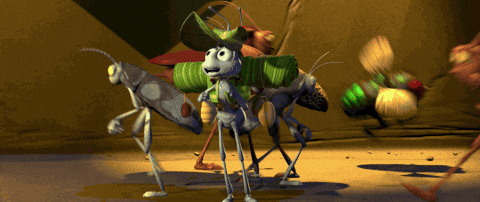 TRANG'S LIFE
This is my life for the past month:

For anybody who hasn't already followed us, here's a list of all the places where you can find us. Don't forget to like, follow and subscribe!
Yours truly,
LASHAAN & TRANG