Hello everyone!
I hope everyone's having a wonderful day. Already a week into 2017! Time continues to beat new records; who would have thought that was even possible? Today I have a special post to share with everyone concerning one of the most popular subscription boxes out there in the wild, wild world! Yes. That's right. It's none other than Loot Crate. This is the ultimate monthly subscription box for geeks and gamers. I mean, the content they offer pretty much touches upon the interests of every fandom and enthusiast group! With exclusive items (figurines, t-shirts, home goods, etc.), Loot Crate is a box that will bring out your inner geek in a matter of milliseconds!
If you've never heard of this box of joy, don't fret! Their website gives you a glimpse into the past and even offers you countless possibilities to suit your style. They probably even had a box that was meant just for you! Tell me that isn't a sign! With options ranging from 1 month to 12 months, this 40$ CAD/month box will give you more bang for your buck!
Check out their amazing past boxes to see if this is a box you'd like to see at your front door on a monthly basis!
All this rambling might not to lead us to an unboxing itself, but it does bring us to a rather a unique task dropped upon me by the people at Loot Crate. What exactly? I have been given the challenge to come up with my very own Dream Crate.
But, dude! What does that mean?
By drawing upon every single bit of my imagination, I am to conjure up a crate filled with items following a certain theme (Space, Heroes, Villains, Dystopian) with a bunch of various franchises (X-Men, Harry Potter, Disney, Warcraft) that I would love to possess in a parallel world.
But, dude! What would be your dream theme?
After putting in a lot of time and using every single droplet of my creativity, I've decided that TIME would be an absolutely EPIC theme for a Loot Crate!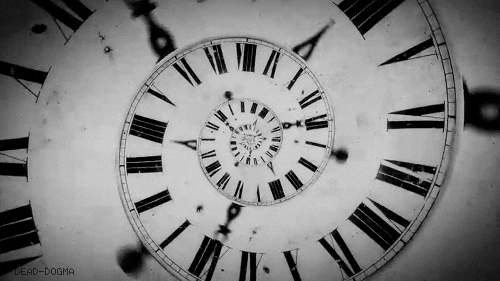 But, dude! What would be in your box?
I'm glad you asked! Time has been our best friend and our worst enemy throughout our lives. It gives us the opportunity to indulge a moment, but it can also make us feel the weight of eternity. In pop culture, we've seen the subject portrayed and used in so many different ways. One of the most recent superhero movies even gave us a good taste of the power of time! The first item in my Dream Crate would be a POP! Marvel figure of Doctor Strange!
Dude! That's sick! What else?
It's never enough to only showcase one part of the two giant comic book companies. My second item would put forth another awesome superhero that has powers that can tamper with time. Yep. That's right! The Flash! This item would be the #1 issue of DC Comics' The Flash in their latest "reboot" called Rebirth.
Oh man, I'm getting way too excited!
That's not all! This Dream Crate would also include another giant franchise in the form of a t-shirt. While my graphic design skills do not permit me to draw the design itself, I thought I'd put up something to stir our imagination. This shirt would come from the great Harry Potter franchise and feature Hermione's notable time turner!
Wow! Dude! Is there more? 😀
Definitely! My third item would be part of one of the most popular TV shows out there. What? No. Who! Doctor Who! This item would be the infamous Police Box in the form of a miniature key chain. Nothing like being able to carry that little time traveler with us. Everywhere. Right? This little thing must be purchasable somewhere! Maybe even become a Loot Crate exclusive? 😀
Dude! So many goodies! Don't tell me there's more!
I'm just getting started, my friend! When talking about time, you just can't NOT talk about one of the most cult classic movies out there. That's right! You guessed it! Back to the Future! This time it will be in the form of something that a lot of fans of Loot Crate most likely appreciate: prints! Once again, there was no way I could draw something up for you guys, but man are there talented folks out there that can do wonders! Here's something pretty cool to have in my Dream Crate!
More! More! More! More!
Let's not get ourselves carried away now. For my Dream Crate featuring the TIME theme, I still have one last item to include. This one is straight from the third game in the Bioshock video game series: Bioshock Infinite! There's a nice little twist related to time in this famous video game and not including it in this Dream Crate would be a crime. This item would be a pendant; something that came straight out of the video game itself! Check out its prettiness though! Anyone would want to wear this sexy thing! 😀
*drops down unconscious and drooling*
---
While the possibility of this Dream Crate coming to life would be pretty amazing, I have no clue if all these items would be easily obtainable and sent out to all the subscribers! Then again, a TIME-themed Loot Crate is pretty epic if you ask me; I have no clue if this has been done in the far, far past though.
I'd like to thank the team at Loot Crate for reaching out and putting me on this quest to build the ultimate Dream Crate! This was fun to think of, and I can already say that the possibilities are limitless! If you're interested in Loot Crate, make sure to check their subscription box out! They're famous for a reason! 😀
Yours truly,
Lashaan