Hello Sandrone. For those who don't know you already, could you tell us about yourself and your background?
I was born in '64 in Cremona, a small town of fifty thousand inhabitants in the heart of Northern Italy, surrounded by grain fields, the same city that I put into the darkest chapters of Kill the Father. At fourteen, I decided that I wanted to know better the world and I began to travel the country working as a cook helper. After I stopped being a chef in 1994, I changed many trades (electrician, bouncers, porter …) until I landed in a magazine as a proofreader. After a few years I became a redactor and I started writing reviews of detective novels and science fiction. In 1999 I published my first novel.
What drove you to become a writer? What inspired you to write Kill the Father?
Since my childhood I realized that writing was the job I wanted to do. I read a lot and the books were my best friends. It was a natural choice.  And for the second question… One day, six years ago, I was walking through the fields around my home town and I saw a silo that stood in the middle of nowhere. I thought that whatever it was happened there, no one would ever know. For example, someone could have been kept prisoner in that silo … It was in that moment that the character of Dante Torre was born, an abducted child who lived locked up for eleven years, with the only company of his captor.  A character so… outside the box… needed a concrete and realistic counterpart. Who better than a cop? A cop with a very limited view of the world, disturbed of the oddities of Mr. Torre: Colomba Caselli.
Among all the amazing novelists who have left their mark in literature, who were some of your biggest inspiration?
I took inspiration from everything I read. My favorite authors are Stephen King, Philip K. Dick, James Ellroy, Don De Lillo, Tom Wolfe, Cormac McCarty, Patricia Highsmith and Philip Roth.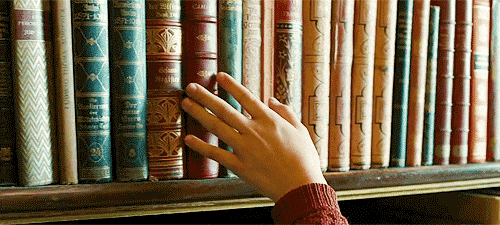 What are the elements that you always keep in mind when writing your own stories?
Characters: they have to be interesting and unusual. Cliffhangers: every chapter or two has to end with a bang, not with a whimper. Environment: the world I write about, it's not the REAL world, but it has to mirror it. I don't like novels out of time, disconnected from the present. Think great: the plot has to lead the reader in a path that they never walk before.
Now for the hardest question of them all. What's your favourite movie of all time?
Not so hard:  Blade Runner. It's funny, romantic, exciting and there are flying cars.
---
Follow the blog tour by visiting these bloggers!
Don't forget!
---
Did you read Kill the Father? What did you think about it?
You haven't, you say?
How about you read this book for yourself!
Don't forget to share your thoughts in the comment section below and follow us so you don't miss anymore of our posts!