Hello lovely ladies and men!
It's Valentine's Day y'all and on this occasion we wanted to write a post where we can give back the love to all of you bloggers out there
These bloggers have the magical skill to make you laugh through your laptop screen, 100000000 miles away from them. They are just naturally funny without trying hard to be that way. You would always click on their posts to brighten your day and put a smile on your face.
In this category : Hey Ashers !  ; The Orangutan Librarian
They will give you a 300 page analysis on how a book had made an impact on them, digging out all the themes, analyzing all the character developments and personality traits. They want to make sure that they convey their thoughts without missing out on key elements! They take the time to write their reviews, their writing is impeccable and you know that THEY HAD A DRAFT. #SCHOLAR REPRESENT!
In this category we have : Zeezee, Lashaan from our blog LOL , Chocolatenwaffles, Liz
Opposite of the Analyst, they like it short, efficient but with meaningful content. They can make you laugh, cry, react with only a few words and a few pictures. (Trang: GUILTY HERE). ALRIGHT NEXT (see what I did there TEEHEE) ?
A special award for: By Hook or By Book, MEE (Trang of Bookidote), Bookstooge
The design of their posts is ALWAYS ON POINT AND NEAT! They know what people find attractive, they know how to please our eyes with amazing graphics and visually beautiful content. These bloggers own a #bookstagramgoal, a very fancy camera, and Photoshop.
Shoutout to my lovelies: AnetteReads , Amy Book Enthral ( I know you're less active but I can't talk about this category and not mention you <3)
A new Young Adult book just came out? 90% of the time they will have a different opinion than their follow bloggers LOL. They have high expectations due to their endless background in the genre and you can be sure that once they love a book, IT'S A MUST READ FOR YOU.
Shoutout to : Anette, again I have to mention you because girll this is so you and I love you for that LOL and this applies to me  (guilty sometimes) !
You know how in the blogosphere, you always have these same people who comment on all the reviews you've written? And you know that they always got your back no matter what? YES. HERE'S TO Y'ALL
Thank you to : Beth, Books Tea Vertigo  and everyone mentioned in this post!!! Really y'all are wonderful !
In a sea full of novels from sci-fi to young adult, there are the rare species of reviewer who still read COMICS ❤ We love comics ourselves and every time we review them, these folks make sure to come and share their thoughts. Or we simply enjoy going to their blogs and read all about that Marvel, DC and Image Comics superheroes.
Special mention to: Chris Evans, Healed1337
These folks have the talent of creating fascinating pieces that simply teaches and entertains you simultaneously. Their creations are always a joy to read and a strong desire to know what's the next piece they're going to write brings a thrilling sensation to our lives!
This award to : Karina, JJ Azar 
These kind of bloggers are so precious, they can get very excited when they comment and interact with you, putting emoji, are very emotional and expressive in their posts. Putting on GIFS and flowers! They are always kind to you and make your day ❤
My cutiepies: Anna @ My Bookish Dream,  Hiraethforthepages , Marie 
They like to vary their posts and put on some discussion posts/tags from time to time, or debating what they like or don't like about a subject. It's always refreshing to see their point of views ! Also, very useful for us because we can keep up with the real world (the latest movies, the latest news, etc.)
---
As much as we'd love to include every single one of y'all in here, we had to stay real with ourselves. This post would've taken forever if we made sure to be thorough in our categories and in including every one of you guys! We still want to mention that those mentioned in a particular category can easily be put in multiple other categories, cause… y'all are THAT awesome!!
For all you wonderful people who take the time to drop by our posts, whether it is just to read, just to like, just to comment, or anything else, we want to tell you:
WE LOVE YOU ❤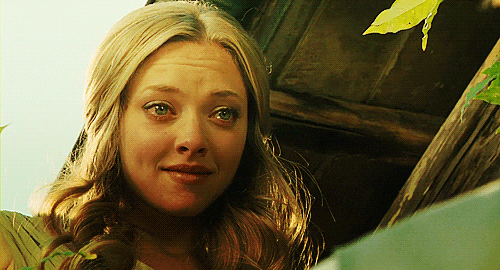 We all have busy schedules and a real-life to take care of, there's no room to feel sad or mad for not seeing someone around (just like we can't always be on every single post of everybody we follow)!
Nonetheless, THANK YOU ALL for taking the time to do all those little gestures (like, comment, share, etc.) There's nothing more heartwarming than having everyone of you in our lives!
And with that,
HAPPY VALENTINE'S DAY AND KNOW YOU'RE LOVED ❤
Yours truly,
Lashaan & Trang