How fitting it is that today is Women's Day, Book Lover's Day and my best friend's birthday, WOO 😀 ! She's an incredible woman and bookworm ❤ Shoutout to NHII  😀
I have decided to put together some reviews of the books I've read these past months but didn't makea full review for it 😉
4321 by Paul Auster 
★★★★★ 
I've been a fan of Paul Auster since his New York Trilogy, and oh my god he didn't disappoint with this one.  Okay be aware, it's a 900 pages novel with small fonts. Whenever I bring the book people thought I was bringing a dictionary around LOL. However, the long narrative justifies the beauty of Auster's writing. He proved once again he can change from the detailed thought process of prose in New York Trilogy to a historical and storytelling style in this one. I loved the fact that he took that risk and produced a wonderful plot with a complex structure.
 "The torment of being alive in a single body was that at any given moment you had to be on one road only, even though you could have been on another, travelling toward an altogether different place"- Paul Auster
This quote alone reflects what Auster wanted to do with this novel.
4321 is about not one main character but 4 different main characters with the same names until we discover the real meaning behind this book, and it was.. mindblowing! The stories are so good, reading so easily that I've been totally compelled, with a slice drug-effect addiction to it. You may be scared about the length and ask yourself what the fuck is going on? But if you can spot all the subtleties of where the author was going with it, it makes the reading experience absolutely addicting.
Thank you to Penguin Random House for giving me a copy of this book for review!
SPILL ZONE VOL.1 by Scott Westerfeld
★★★★★ 
 Fernanda from Raincoast recommended this to me and OMG it was absolutely amazing ! I didn't expect for it to be this awesome but it has surpass all my expectations. I plunged in the graphic novel without knowing what's it about and it was so worth it. It's thrilling, has the right amount of suspense…and IT'S SO SINISTER AND DARK, I LOVE IT.  The arts and drawings are simple but when the plot turns into a little bit sadder and gloomy, the artist illustrates it with perfect facial expressions (that are bit scary hehe).
Really fun and thrilling read, I brought in the subway and I missed one of my stations because it was such a page turner experience.
Thank you to Raincoast Books for giving me a copy of this book to review!
The Hearts We Sold by Emily Lloyd-Jones
★★★★★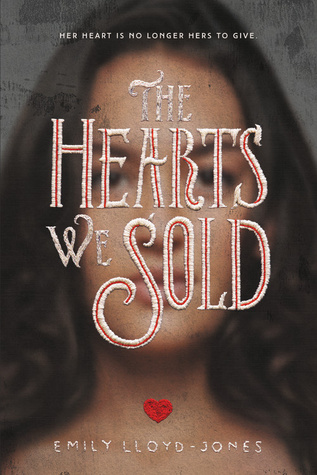 I was going in this story expecting a darker twist of demons stealing human hearts but it was pretty ordinary. Daemons look like humans, beautiful humans  (how convenient haha!) Dee can see a Daemon in his true form for the first time but she's not totally repulsed. Instead, the Daemon explains to her that whoever wants to make a deal with them can see them in their true forms.
The concept sounds nice but ended up being too childish for me, plot was pretty predictable… obvioulsy the romance haha and the characters were not that attaching and I feel like reading one dimensional bunch of characters.
Thank you to Little Brown Books. Hachette for giving me a copy of this book to review!
Instagram– Facebook– Goodreads– Twitter