I was reading when one of my friends asked me if I ever had a special reading habit and I thought this would be interesting to talk about in a post. Mostly because I want to know you guys' reading habits 😉
I don't consider myself having any particular reading habits like reading on one feet or wtv LOL
  
I usually love to read anywhere I can but the best feeling I think it's in the subway. Every time I  plan to have a long ride in the metro, I feel super happy because I get to read a lot LOL "YESSS a 30 MINUTES RIDE". Except that, I enjoyed a good couch with a blanket on in the winter. Nothing beats a cozy feeling. I used to read in my bed but I slowly gave up that habit for I find it not efficient for me. I always end up staying up super late at night to finish a book and I have school or work in the morning…hehe.
I think the perfect way is to try out different places and see which one is the best for you.
The ONE place I can't read books.. is a library. It's ironic I know but I always end up falling asleep.

I'm a very.. musical person so I ALWAYS need music. For washing dishes to brushing my teeth and read. Instrumental music helps me focused on the book, especially soundtrack from movies!
Here's some tracks from my reading playlist:

I know this is a controversial one but you can never tell from my books which one I really like and which one I didn't. But here's my system :
Hardcovers – They are almost always CLEAN . If I really like the book, I would even make extra effort to make it super duper untouchable by things and people. If the hardcover has a better inside, like the dust jacket is uglier than the front cover I would not hesitate to remove the dust jacket to better read the book in the subway. Sometimes, the dust jacket can be in the way you know.
Paperbacks– Practically the opposite. If I really like the book, it would be messy and torn apart LOL #breakingthespine #sorryfolks
Do I write in my books? YES. I'm the kind of girl who likes to underline or take notes whenever I like a passage or a quote makes me reflect on something else.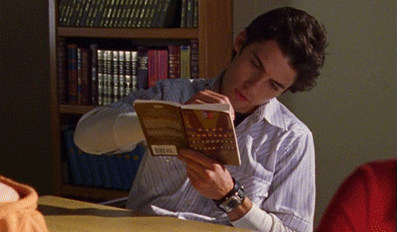 I've always loved reading since the young age and I acquire a decent speed (an average of 100 pages per hour), but I slow it down on purpose all the time when the book is too good an I don't want to finish it 😀 I stop reading preferably at the end of a chapter or when I feel like I can't take it anymore.
"OMG I'M READING TOO FAST THERE'S ONLY 10 PAGES LEFT, I'M STOPPING NOW."
It's really fun to take time and really analyze your reading habits. Now it's your turn guys! 😀 Let me know yours and let's share with each other the love for reading ❤
Till next time,