Hello lovely people!
It's that time of the month (a couple days late hihih) where we go through all the good (and maybe bad?) stuff that happened to us!
This is an easy way for everyone to check out posts that might intrigue them or have missed from us and share their thoughts with us.
Feel free to share what you've been up to and talk to us! There's no bad time for catching up or for fangirl/boy'ing! ❤

BOOK REVIEWS
– 03/11/17 – How Nyxia Made Me Cry
– 07/11/17 – The Boy on the Bridge by M.R. Carey
– 08/11/17 – Origin by Dan Brown: Artificial Intelligence vs. Gods
– 11/11/17 – Murder on the Orient Express by Agatha Christie
– 11/11/17 – Bonfire by Kristen Ritter: Yes, Jessica Jones Wrote a Novel
– 13/11/17 – Turtles All the Way Down To a Boring Plot
– 14/11/17 – Artemis by Andy Weir: Lunar Civilization and YA Approach
– 15/11/17 – Seventh Decimate by Stephen R. Donaldson
– 19/11/17 – All the Crooked Saints: Performing Miracles
– 20/11/17 – Star Wars: Phasma // From a Certain Point of View
– 21/11/17 – Jade City by Fonda Lee
– 24/11/17 – The Diabolic by S.J. Kincaid: Cinder Meets Blade Runner
– 27/11/17 – Into the Drowning Deep by Mira Grant
COMIC REVIEWS
– 04/11/17 – Batman: The War of Jokes and Riddles by Tom King
– 17/11/17 – Batman: Under the Red Hood by Judd Winick
– 28/11/17 – Graphic Novels – Fall Edition: Wonder Woman, World of Warcraft and… Korra!
MOVIE/SHOW REVIEWS
– 06/11/17 – Why Thor: Ragnorok is The Best Thor Movie Yet
– 16/11/17 – Justice League Movie Review: Messy But Enjoyable
– 23/11/17 – The Punisher (TV Series 2017—) Season 1 Review
BOOKISH POSTS
– 01/11/17 – Why Do You Read?
– 26/11/17 – Bookmail Appreciation: ARCs and Goodies
– 29/11/17 – Villains: Why I Love Them
BEST BOOK OF THE MONTH
Trang
Lashaan
LEAST FAVOURITE BOOK OF THE MONTH 
Trang
 

Lashaan
BEST MOVIES/SHOWS OF THE MONTH
Trang 
Thor: Ragnarok:   I just loved everything about this movie ! ❤ Made a whole post about it 😉
Lashaan
Justice League (2017) was an amazing movie that gave us our first live-action team of Gods. ❤ The movie got WAY more hate than it ever deserved. It is fine entertainment and I hope we'll get to see more of them in the future.

The Punisher (TV Series 2017) was the first decent, even spectacular, look at Frank Castle as the Punisher. A spin-off series that takes place after Daredevil Season 2, you'll get all the character exploration and violence that you want for this guy.
CURRENTLY READING
Trang
Lashaan
The Way of Kings is my first book written by the wildly famous Brandon Sanderson. I've been waiting for this moment for too long. So far, it… is.. AMAZING.

Finally reading a thriller after such a long time! The Good Daughter starts off crazy too!
TO BE READ
Trang
Lashaan
Magician: Apprentice is another classic fantasy series I've been looking forward to read since forever. I'm counting the days till I finally start this! 😀

I read Fiona Barton's recent thriller The Child and just had to go back and visit her first book The Widow!
PERSONAL LIVES
Trang
SUPER Busy month! The last week of November was chaotic because I have so many deadlines for my research and school projects and assignments. Now onto December and it's FINALS TIME T_T November was also the month of amazing blogging opportunities ! I also recently hit some PR (personal records) at the gym this month, squatting for 165lbs, benching for 75lbs and deadlifting 175lbs 😀 Kind of scary how my back and shoulders growing faster than I thought ! o.o
Lashaan
Probably one of the busiest month of the year, even blogging-wise! So much has been achieved, but I doubt it'll be the last time it'll be like this. 😀 The last month of the year is finally here and you just can't help but wonder where the year went; sort of like… every year… December will also mark the beginning of a lot of deadlines, so here's hoping that stress will remain at a minimum and life will be filled with surprises.
The good kind.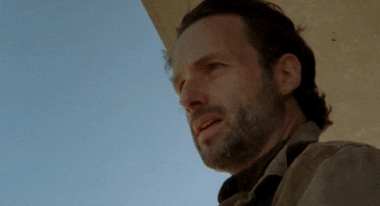 ---
Thank you all for checking out our monthly wrap-up and don't forget to check out any posts that might interest you and that you might have missed out on!
So what's going on with y'all? What have you discovered this month? What are your thoughts on the books/TV shows/movies we've mentioned?
Yours truly,
Instagram – Facebook – Goodreads – Twitter
Instagram – Facebook – Goodreads – Twitter