Remember when Trang told us to embrace our dark side with her Villains: Why I Love Them post? As much as I agree that villains are amazing when done properly—I am myself a huge fan of antiheroes—I could not let heroes dwell in the shadows!
Here's why I love me some great heroes!
1. They make the toughest decisions in life
Think about it. The pressure that these heroes go through to make the right decision. They often go through the infamous trolley problem in all its various forms. Nothing like testing their inner utilitarian to see if they'd sacrifice the needs of one for those of the many. I know I'd have a tough time!
2. They set the example
Their patience, their humility, their confidence, their courage and their altruism. Far too often a hero demonstrates these traits in their rawest and purest form. A well-rounded hero that showcases these simply send shivers down my spine and make me want to do good deeds in great number!
3. They give us hope
Just think about all the evil individuals in a position of power in today's society. Their intentions and plans to satisfy their personal needs baffles us and hope only seems to shrink every second. Heroes are those that remind us that the world will never plunge into absolute darkness. All you need is a spark that will light the fire that will burn the darkness. See what I did there? 🙂
4. They help us understand failure
No lies. Heroes teach us how to take a beating and get back on our feet. They show us that real failure is the inability to understand the purpose of said failure. It's not about the number of times you fall down. It's about getting back up and trying again.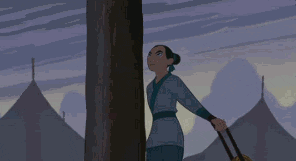 5. They're smart as hell
Trang's right. A great villain makes an even better hero. But man. Can we just take a moment to appreciate the wit of our heroes? Just when you think the villain has put an end to our hero, they just come up with the most astonishing trick so that justice can prevail!
---
All right. Doing this was hella hard. But I just had to challenge Trang's post for fun. 😀
I definitely agree though. Complex villains are just way too awesome. But hey. Heroes are just as awesome and what they show us is just so valuable that nowadays I feel like we just overlook them for all our villainous desires.
Moral of this story?
Heroes help us get through life.
What do you think? Do you love yourself some great heroes too? Why? 😀
Instagram – Facebook – Goodreads – Twitter