Hello beautiful people!
Of course, we are all well aware that 2017 has now come to an end. For some it will be a year filled with miserable and despicable events, for others, it'll be a year filled with progress and success. For our part, at least when it comes to Bookidote, we have reached new milestones and created a beautiful connection with our fellow readers. Trang and I even succeeded in getting our first haters. 🤣 Who would've thought, right? However, we welcome everyone to our playground. 😉
Bookidote would never be where it is at today if it were not for the continuous support and generosity of the community.
YOU guys are what made us WHO we are today.

😎
We have remained in contact with some of the most amazing people who share the same high level of passion for books and all kinds of entertainment.
We have even met new players in this game over the year whose personalities shine brighter than the sun.
With the speedy arrival of 2018, we would like to share with you guys some of our top posts and what not to conclude these final days of 2017!
P.S. You can click on the banners to be redirected to our reviews.
LET'S DO THIS!

Trang
Lashaan

Trang
Lashaan

Trang
Lashaan

Trang
Lashaan

Trang
Lashaan
---
With that being said, we hope we'll be able to stay in contact with every single one of you, as well as discover new faces in 2018. 😋
Let's not look at the bad things in life as if they were the only things that happened to all of us.
A positive outlook in life can go a long way towards happiness.

😉
CHEERS TO EVERYONE AND 
HAPPY NEW YEAR! 🎉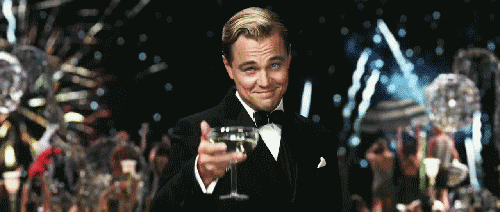 YOURS TRULY,
Instagram– Facebook– Goodreads– Twitter