What up folks?
I've been thinking about this for a while now and I thought it would be a nice subject to touch base on since it isn't exactly something that you often see out there. What am I talking about? Co-blogging, of course!
As you all might know, Bookidote is co-run by a gentleman and a lady: Me and Trang. It was created a couple of years ago to share a passion for books with a community we had not known existed. Only seen as nothing more than a new hobby for us to work on together, it has grown into something much bigger than life itself.
Co-blogging is pretty rare in the community. Most of the time everyone who has a blog go through a very personal experience and learn to discover the community through it. I've come to realize that everyone's blog is a sacred place where their personality is the foundation of their creation.
Trang and I have however managed to build this very blog in a very cohesive fashion where both our personalities were complementary.
Over the years, I can definitely tell you that there are countless pros to co-blogging, but to be fair, a couple of cons can also be pointed out. It was back when we were very young that Bookstooge's curiosity on our blog's co-blogging habits that I started reflecting on Bookidote's system.
Without further ado, let's take a look at the pros and cons I could think of.
---
---
This slowly became super apparent over the years. There some genre that I simply barely touch. I'm looking at you Young Adult novels! While I sometimes look into them after Trang test drives them first, most YA novels is her business. On the blog, she simply covers some books/genre that I don't, and vice-versa. Oddly enough, we do however have a similar taste in books!
As some of you might notice, Trang and I do not have similar personalities or style. Through our posts you can notice huge differences and I believe it is one of Bookidote's strength. Everyone who follows us can either enjoy both, one of our or none of our styles. They don't need to read what one of us writes if they prefer what the other does or simply click better with their personality. Isn't that wonderful? The power of choice?
On the same note as the previous point, being two heads behind Bookidote gives everyone the possibility of having two friends from the same blog rather than one. Twice the interaction? Twice the discussions? Two different (sometimes) opinions? Making an enemy out of us would also mean twice the hate though. 😁
Being two also offers an impeccable organization. Okay. I might be exaggerating here. But the idea is that we share a calendar just for Bookidote and try to deliver variety in our content and a certain consistency in our publishing rhythm. If someone can't publish a certain day, we adjust and adapt. While extremely flexible, we're also dedicated in being structured. How we work has simply become some sort of fully-functioning ecosystem. Who would've thought? 😀
This is actually a fun one. As I've mentioned earlier, we do have a pretty similar taste in books with some slight differences. This offers us the opportunity to buddy-read books here and then.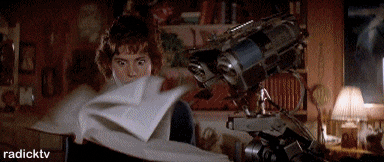 While problems that arise from blogging is solved individually by most of you guys, we can actually share and come up with solutions together whenever it's necessary. Doubts? Worries? Complaints? Ideas? Honestly, co-blogging just assures us that we're never alone in life. Of course, now we also have this beautiful community to seek help and survive the wilderness. 😁
---
---
This is one of the things that I have recently encountered and was baffled by. Co-blogging will inevitably lead to peepz comparing one with the other. Whether it is the presentation or the content, some will find it necessary to compare. I for one do not see the pertinence in this. Bookidote is one entity composed of two identities. Personally I look up to my co-blogger to find ways to make myself better. I won't speak for her in regards to her own perception of things. but what I share with you guys is authentic and comes straight from me. If you can't see a difference between her content and mine, I think the issue might be coming from somewhere else. 😉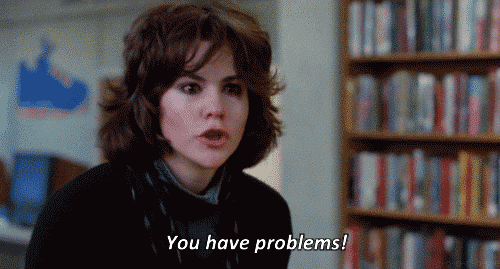 Oh boy, am I lucky that Bookidote isn't a dictatorship as we abide by a 50/50 ownership. If you were to have a co-blogger, it might be important to set things clear on this subject as a dictatorship can bring things to ruin. Blogging should be all about free will, a freedom of expression. You do what you want to do, how you want to do it. Of course, there might be a small 1% out there who find that a dictatorship is better suited for them, but the idea is to understand each others personality and see what kind of partnership works best for you.
One of the things I am most grateful for is the trust I can put into my co-blogger. As much as she loves all that is evil, I can rely on her to do what's right. Whether it is in the way she will respond to our followers or questions of privacy and security regarding the blog. In our time and age, this is probably something you should honestly think twice about.
---
Co-blogging is definitely not something that everyone should look to do. It is however an opportunity that is well-worth thinking about if you can find the perfect partner, especially if the passion for it is a nice match. I am well aware that a lot of you guys love having a blog for yourself and having full control on your content and its management. Blogging is like an artist with his palette. Not wanting to share your brush with someone else to work on the same piece is totally understandable.
While we're at it, I just had to take a moment to share my praise for my co-blogger. We have been at it for a couple of years now and our love for Bookidote has never seized to grow.
---
I applaud if you actually read through all that! I think I've covered a huge chunk of what co-blogging entails. What do you think about co-blogging? Got any questions regarding our co-blogging habits? Shoot now!
UNTIL NEXT TIME,