Hi everyone!
Here are with our list of our most anticipated releases for February 2018! Maybe with this we will be able refresh your minds on those books you have been eagerly waiting for or make you discover new ones to add to your TBR! 😉
P.S. Anything without a comment by me or Trang is a book that goes directly on Trang's Most Anticipated Releases in February 2018! 😉 You know how she's way too busy this month, her thoughts on these will remain a secret to all of us! 🤣
---
Detroit-based homicide detective John Barnes has seen it all—literally. Thanks to a technologically advanced brain machine, detectives have access to the memories of the living, the dying, and the recently dead. But extracting victims' experiences firsthand and personally reliving everything up to the final, brutal moments of their lives—the sights, the sounds, the scents, the pain—is also the punishment reserved for the criminals themselves.
Lashaan: You couldn't possibly make a mystery novel THIS interesting!!!! I so want to check this one out!
In this unforgettable portrait of human frailty and resilience, Kristin Hannah reveals the indomitable character of the modern American pioneer and the spirit of a vanishing Alaska―a place of incomparable beauty and danger. The Great Alone is a daring, beautiful, stay-up-all-night story about love and loss, the fight for survival, and the wildness that lives in both man and nature.
Lashaan: After how wonderful her highly popular novel The Nightingale was—check out my review here—I wonder how she'll do with her next historical fiction!
As the Blood Moon rises high upon the mountain of the Usgar a demon hunts. But this is not the demon's story. This is the story of a young woman, the daughter of a witch, born under the Blood Moon, how she finds herself alone in a tribe of vicious barbarians, and how she came to know the world.
Lashaan: I've never read anything by R.A. Salvatore but I do know how popular his books in the Forgotten Realms are. Would love to see what he has in store for this generation of fantasy readers!
Arram Draper is a boy on the path to becoming one of the realm's most powerful mages. The youngest student in his class at the Imperial University of Carthak, he has a Gift with unlimited potential for greatness–and for attracting danger. At his side are his two best friends: Varice, a clever girl with an often-overlooked talent, and Ozorne, the "leftover prince" with secret ambitions. Together, these three friends forge a bond that will one day shape kingdoms. And as Ozorne gets closer to the throne and Varice gets closer to Arram's heart, Arram begins to realize that one day soon he will have to decide where his loyalties truly lie.
Six months after the end of Wintersong, Liesl is working toward furthering both her brother's and her own musical careers. Although she is determined to look forward and not behind, life in the world above is not as easy as Liesl had hoped. Her younger brother Josef is cold, distant, and withdrawn, while Liesl can't forget the austere young man she left beneath the earth, and the music he inspired in her.
As two lethal elemental gods set out to destroy Mytica, sworn enemies must become allies in the final fight to save the kingdoms.

Camellia Beauregard is a Belle. In the opulent world of Orléans, Belles are revered, for they control Beauty, and Beauty is a commodity coveted above all else. In Orléans, the people are born gray, they are born damned, and only with the help of a Belle and her talents can they transform and be made beautiful.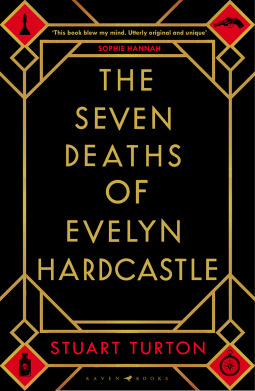 At a gala party thrown by her parents, Evelyn Hardcastle will be killed–again. She's been murdered hundreds of times, and each day, Aiden Bishop is too late to save her. Doomed to repeat the same day over and over, Aiden's only escape is to solve Evelyn Hardcastle's murder and conquer the shadows of an enemy he struggles to even comprehend–but nothing and no one are quite what they seem.
Lashaan: Honestly, I just blame Drew @ TTBG for recently saying this one of the best books he's ever read. It sounds really good though!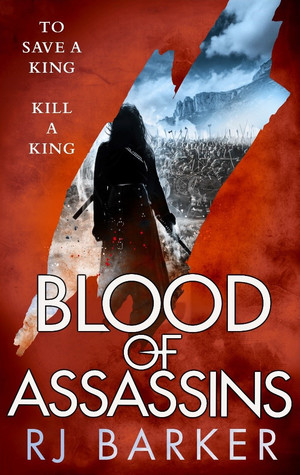 The assassin Girton Club-foot and his master have returned to Maniyadoc in hope of finding sanctuary, but death, as always, dogs Girton's heels. The place he knew no longer exists.
War rages across Maniyadoc, with three kings claiming the same crown – and one of them is Girton's old friend Rufra. Girton finds himself hurrying to uncover a plot to murder Rufra on what should be the day of the king's greatest victory. But while Girton deals with threats inside and outside Rufra's war encampment, he can't help wondering if his greatest enemy hides beneath his own skin.
Lashaan: I just recently read and enjoyed Age of Assassins—check out my review here. Is it really a surprise that I want to read Blood of Assassins too???? 😀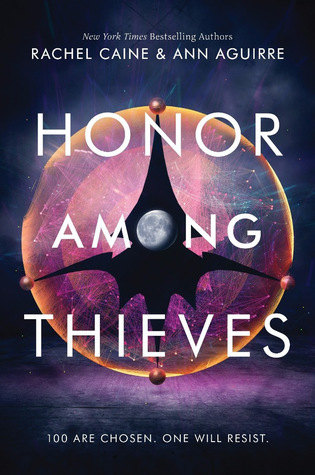 Petty criminal Zara Cole has a painful past that's made her stronger than most, which is why she chose life in New Detroit instead moving with her family to Mars. In her eyes, living inside a dome isn't much better than a prison cell.
Still, when Zara commits a crime that has her running scared, jail might be exactly where she's headed. Instead Zara is recruited into the Honors, an elite team of humans selected by the Leviathan—a race of sentient alien ships—to explore the outer reaches of the universe as their passengers.
In a world where any act of magic could open a portal to hell, the Order insures that no wizard will live to summon devils, and will kill as many innocent people as they must to prevent that greater horror. After witnessing a horrendous slaughter, the village girl Heloise opposes the Order, and risks bringing their wrath down on herself, her family, and her village.
Lashaan: I have been keeping my eyes open for this book before 2018. It sounds like a fantastic new series to check out.
The Shape of Water is set in Cold War-era Baltimore at the Occam Aerospace Research Center, which has recently received its most sensitive asset ever: an amphibious man captured in the Amazon. What unfolds is a stirring romance between the asset and one of the janitors on staff, a mute woman who uses sign language to communicate with the creature.
Lashaan: I'm not sure but I think the movie comes before the book. And the movie looks AMAZING. I'm going to assume that the book will probably turn out to be just as good and not some sort of lame novelization! 😀

In the medieval kingdom of Goredd, women are expected to be ladies, men are their protectors, and dragons get to be whomever they want. Tess, stubbornly, is a troublemaker. You can't make a scene at your sister's wedding and break a relative's nose with one punch (no matter how pompous he is) and not suffer the consequences. As her family plans to send her to a nunnery, Tess yanks on her boots and sets out on a journey across the Southlands, alone and pretending to be a boy.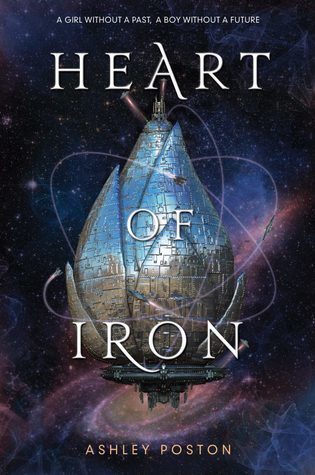 Seventeen-year-old Ana is a scoundrel by nurture and an outlaw by nature. Found as a child drifting through space with a sentient android called D09, Ana was saved by a fearsome space captain and the grizzled crew she now calls family. But D09—one of the last remaining illegal Metals—has been glitching, and Ana will stop at nothing to find a way to fix him.
---
Did you spot anything you just can't wait for?
Did you discover something new?
Did we forget something that we should totally check out?
Let us know! 😀
Instagram – Facebook – Goodreads – Twitter