Hello lovely people!
It's that time of the month where we go through all the good (and maybe bad?) stuff that happened to us!
This is an easy way for everyone to check out posts that might intrigue them or have missed from us and share their thoughts with us.
Feel free to share what you've been up to and talk to us! There's no bad time for catching up or for fangirl/boy'ing! ❤

BOOK REVIEWS
Fatal Throne by Candace Flaming [Guest Post]
Sins of Empire by Brian McClellan
The Death of Mrs. Westaway by Ruth Ware
COMIC REVIEWS
All-Star Batman: Ends of the Earth by Scott Snyder
All-Star Batman: The First Ally by Scott Snyder
Green Lantern: Earth One (Vol. 1) by Gabriel Hardman
The New World: Comics from Mauretania by Chris Reynolds
MOVIE REVIEWS
Suicide Squad Extended Cut (2016)
DISCUSSION POSTS
How To Get More Reading Done While Traveling
BEST BOOK OF THE MONTH
Trang
Lashaan
LEAST FAVOURITE BOOK OF THE MONTH 
Trang
Lashaan
BEST MOVIES/SHOWS OF THE MONTH
Trang 
Lashaan
CURRENTLY READING
Trang
Lashaan
TO BE READ
Trang
Lashaan
PERSONAL LIVES
Trang
May was a crazy month !! It's back to work full-time and like I mentioned in my last post, when I got offered one week off I decided to pack my things and went to Europe
Hasta la vistaa babyy
I just came back this morning and I'm so exhausted. Jet Lagged AS FUCK. Can't wait to tell you guys all about it !
Lashaan
It has been quite the busy life going back to a full-time working schedule for the summer. The routine is insane! Slowly but surely, I'm trying to find a flow that works and so far it has been nice. I still need to manage time even better to plug in some things I need to do. Everything is a process anyways, right? All that being said, I hope everyone is making the most of the end of spring and start of summer!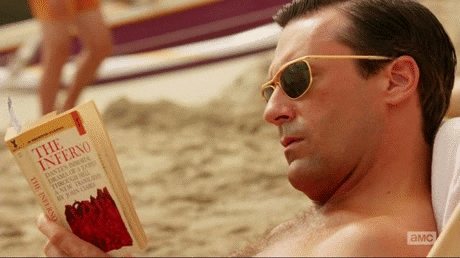 ---
Thank you all for checking out our monthly wrap-up and don't forget to check out any posts that might interest you and that you might have missed out on!
So what's going on with y'all? What have you discovered this month? What are your thoughts on the books/TV shows/movies we've mentioned?
Yours truly,
Instagram – Facebook – Goodreads – Twitter
Instagram – Facebook – Goodreads – Twitter