Hello lovely people!
It's that time of the month where we go through all the good (and maybe bad?) stuff that happened to us!
This is an easy way for everyone to check out posts that might intrigue them or have missed from us and share their thoughts with us.
Feel free to share what you've been up to and talk to us! There's no bad time for catching up or for fangirl/boy'ing! ❤

BOOK REVIEWS
The Traitor God by Cameron Johnston
Scythe by Neal Shusterman
The Grey Bastards by Jonathan French
Blood Will Out by Jo Treggiari
Summerland by Hannu Rajaniemi
COMIC REVIEWS
Dark Days: The Road to Metal by Scott Snyder
Dark Nights: Metal by Scott Snyder
Battle Angel Alita Deluxe Edition 1 by Yukito Kishiro
The New Teen Titans: The Judas Contract by Marv Wolfman
Battle Angel Alita Deluxe Edition 2 by Yukito Kishiro
MISCELLANEOUS POSTS
Author Interview: Cameron Johnston
We Need Kindness
6 Times Goodreads Got The Rating Wrong
What I Think of Book Snobbery
Best Sellers 2018 – Are They Worth The Hype?
BEST BOOK OF THE MONTH
Trang
Lashaan
LEAST FAVOURITE BOOK OF THE MONTH 
Trang
Lashaan
BEST MOVIES/SHOWS OF THE MONTH
Trang 
Lashaan
CURRENTLY READING
Trang
Lashaan
TO BE READ
Trang
Lashaan
PERSONAL LIVES
Trang
So many things happened this month I don't even know where to start. I learned the suicide of one  of my friend and it was a hard time for me at the middle of the month 😦 . Following by some crazy announcement that I've been inviting to Google Headquarters in San Francisco because I've reached 1million views on Google Reviews LOL that's insane! On top of that, having only graduated with a bachelor, I'm happy to say that all of my 3 scientific papers also got published which is pretty cool, here's one of them!  I've been also boosting my food blog / instagram which is great but I'm always prioritizing Bookidote, no worries 😉 Can you tell I love blogging about what I love? hahaha 😀 
Lashaan
I'm having a hard time understanding how June flew by this fast, especially with this insane heat wave we're currently going through this week in Montreal! Things have been pretty intense, but I definitely got used to the routine and tried to make the most of any free time I had. It does get pretty hard when you're exhausted as hell after work. Guess that's why picking up a book and getting comfy is such an easy option that we rarely second guess, huh? 🤣 I'm definitely looking forward to the beginning of the second-half of 2018 though. I feel like there's a lot of great things that are bound to happen, and that's always a nice feeling. Makes you want to hug that feeling with all your heart and embrace all the positiveness in the world. As rare as they might be. 🤣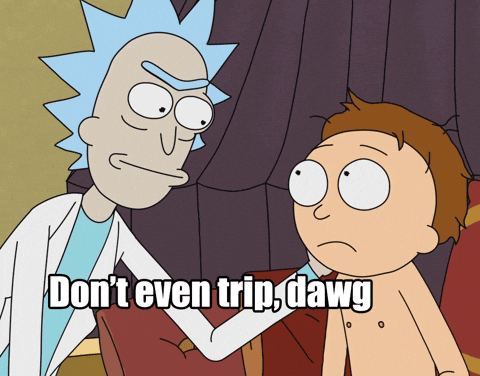 ---
Thank you all for checking out our monthly wrap-up and don't forget to check out any posts that might interest you and that you might have missed out on!
So what's going on with y'all? What have you discovered this month? What are your thoughts on the books/TV shows/movies we've mentioned?
Yours truly,
Instagram – Facebook – Goodreads – Twitter