It's my first time reading a novel by Sebastien de Castell and I loved every bit of it. I have yet to try his other series The Traitor's Blade! ( Oh so many books, so little time right). 
The best way to describe this book is : Imagine the most typical mage magical story ever and picture the complete opposite side of it. Although it's in the YA fantasy category, I think the comedy satyr category would be more appropriate.
Kellen is a mage apprentice to be and until he reached the age of sixteen, he has to go through a few trials and test his magic and sparks all the 6 magical elements: iron (protective spells), ember  (fire/lightning), silk (the mind), sand (secrets),  blood (physical), breath(wind/air).  If he succeeds, he will become a Jan'Tep. If he failed, he will become a Sha'Tep and becomes slaves to the Jan'Tep basically. The most complicated part is that Kellen comes from a strong bloodline: he is the son of the most powerful Jan'Tep in town and to the most gifted healer and the brother of a prodigee. This is the reason why everybody is surprised when they noticed that Kellen can't even conjure a little breeze. 
The characters are well developed and complex. Kellen starts out as an absolute outcast. Whenever you think that the author is going to come up with some "OH THIS BOY FINALLY IS A POWERFUL MAGE" moment like in those fantasy books, he did not give us that pleasure. Instead, we just witness the downfall of Kellen one event after the other. However, Kellen always stays true to himself and tries to make the best out of it whenever he can. If he can't defeat his enemies with magic, he always tries to use some wits and clever words to get out of the situation. 
"Nothing. I can't think of one good thing about you, Kellen. You're the most useless member of a useless species I've ever seen and now we're going to die because of it" – Reichis
Ferius, a woman from an outside village is an outstanding secondary character. She starts out as a mystery with her deck of cards. But eventually, she becomes like a big sister to him and shows him that the life he thinks he knows is not that glorious nor magic is that useful. She's probably the first person he will encounter who shows him he can live WITHOUT magic, and that's a big twist to the usual fantasy story.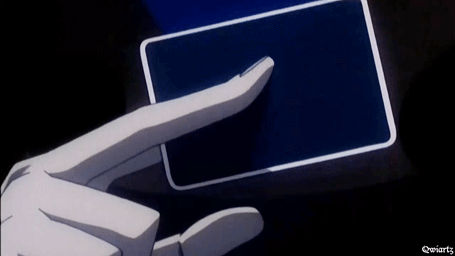 But my favourite character has to be the squirrel cat, Reichis. Yes you read it right. A frkn squirrel cat LOL The most unexpected encounter that Kellen would do during this journey and this is the most sarcastic, hilarious squirrel cat I've read about. Found myself laughing out loud a couple times. 
The only weakness I found was the pace towards the end, it starts to drag weirdly and I found myself even falling asleep. Which is very surprising for a book that I really like. I guess the same course of actions started to tire me. There are these random scenes that Kellen keep meeting his ex best friend and I guess by the end of the book, I got annoyed by it because it wasn't relevant anymore. 
Since I love this book so much, I wanted one of you to also have the chance to read it ! I've partnered up with Hachette Canada to send a free copy of this book to one lucky winner.
The rules are very simple: You must reside in Canada and leave a comment why this book would be a good add to your bookshelves 😉
Winners will be announced August 5th, 2018.  
For the international readers, don't worry, I'm organizing another giveaway in the near future to celebrate Bookidote Bloganniversary 😀  Stay tuned!