Since 13 Minutes, I now have regain trust towards young adult thrillers and I was eager to start The Cheerleaders. I heard great things about this new book and I know that Kara Thomas is a well-known author of the genre.
THE PREMISE
All the cheerleaders of the town of Sunnybrook died within a month. We follow the story of the family members who try to cope with the deaths and how the community builds itself up after such a disaster. Monica is Jen's little sister and tries to uncover the truth of her sister's death. She doesn't believe that Jen committed suicide. In order to forget the unhappy feeling, she pulled out a one night stand with a random guy at her summer camp. Only to discover that he's hired as the track coach in her high school in September. (Sounds like Aria and Ezra right? 😉
MY OPINION
Honestly, I had a lot issues with this book. Of course, the fact that it's also for a younger audience (teenage) and Children's Category has impacted my reading. But I'm going to list the main ones:
Monica's personality. For a main character, I struggled to see where the author wanted to go with her narrative. She suddenly distances herself from her closest friends to bond with a random girl. Not only she keeps complaining how her friends are weird  and are changing around her, she doesn't tell them anything and slowly just skips all their chillings and all their invitations. From my point of view, she is the one who changed.  Furthermore, her behaviours are so contradicting. One time, she plays the dumb girl and then another day she suddenly plays the detective.
The anti-climatic ending. A lot of deaths but there are not much to link them.  5 girls died in the space of a month. I was expecting some high puzzle solving mystery only to find out.. it is indeed JUST a coincidence. I mean.. for a thriller novel.. I expected everything BUT THAT. I guess you can say it's a sad plot twist.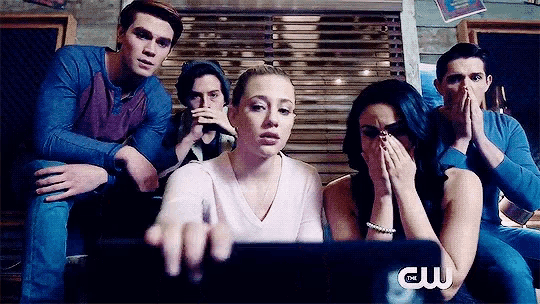 And it's not like the author wanted to preserve a delicacy touch or wtv for the younger audience. She mentions murders, rapes, pregnancy and a lot of mature themes. So I didn't get why she went for such an ordinary ending.
The plot holes. While Monica would investigate one incident after the other, she just jumped to another witness to interview and you don't fucking know what's going on with the past one. And she goes on interviewing A LOT of people alright. In the end, I counted more than 4 plot holes.
RECOMMENDED FOR
People who like to guess whodunnit feeling and get utterly confused. The author did manage to keep us guessing.
People who don't get to overly obsessive over plot holes (like me) and can read pass that
People who love cheerleaders and high school set up mixing with some unforbidden summer love
Thank you to Penguin Random House for sending me a copy for review! 
TITLE:

THE CHEERLEADERS


TYPE: ARC
AUTHOR(S): KARA THOMAS
PUBLISHER: Delacorte Press
FORMAT: PAPERBACK
RELEASE DATE: JULY 31ST 2018
PAGES: 384
GENRE(S): YA THRILLER