I discovered Nikita Gill through her Instagram poems and I fell in love with them. I was very excited when her new book came out and was greatly thankful when Hachette Books sent me an ARC! 😀  After reading a lot of Instagram Poems trend books, I must say a lot of them are published but it's rare to have REALLY good books. I'll make a review of the best ones and the more so-so ones later on.
MY OPINION
But, for Fierce Fairytales? I LOVE IT.  One of the things I admire in poetry books, is how they organize the concepts and how that order allows us to follow a bigger storyline.
That's what Nikita Gill succeeded to do. We started out with the Universe and slowly but surely, a whole fairytale worldbuiding appears in front of us. Each poem is empowering, addicting and very well written. I must warn the readers that a lot of them are what I call short messages or even short stories for they are conceived as a prose and not a poem. The whole book can be call fairytale retelling where the characters are seen as humans and it's for girls to take their destinies in hands.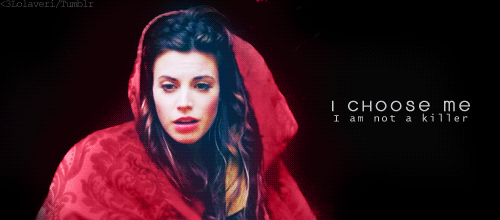 For most of the content itself, it's pretty solid from beginning to end. What I despised in poetry books is when they only offer 3 super poems worth framing and the rest of the book is ordinary. Nikita Gill managed to balance every page with a good moral and message, from mental health to girls surviving abuse, she transformed our everyday fairytales into a survival guide for girls all over the world. It will do more than stirring your soul, it will move your heart and make you realize there's a thin line between heroes and villains, princesses and stepmothers.
RATING : 4/5

P.S : I'm seriously the worst blogger ever for not answering all the comments and go blog hopping! T_T I'm very sorry, I didn't even have time to do my Monthly Wrap Up because of how crazy the month of August was. I'm trying to redo my schedule to refit everything and hopefully I'll have more time soon!! Please don't give up on me yet and for those who already did it's okay I understand XD