Picture Paris and everything magical about it now add some real witches and demons. When fairytales start with princess and princes, this one starts with the side characters that no one ever looks a second time: the animals that help Cinderella and Snow White for example – the Beasties. Animals turn into humans to be at the mercy of withes and wizards. The Pretties on the opposite side, are real humans who lived in the fancy world of Paris. Anouk envies to belong to that world but is forbidden to even venture out of the house…Until one day, the spell that keeping her human starts to fade away and she must find a way on her own to right the wrongs.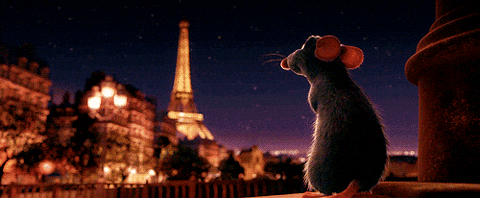 I have always been honest in my reviews so far and this one would be no different, even if it's part of a blog tour. Personally, I loved the concept of the book. However, I would've liked it more if it went a bit darker than usual. But I think it would appeal to the younger audience of the YA spectrum age.
One of the issues I had with the book is the stereotypical French names and everything French culture in general. I mean, calling the boy Beau( means handsome in French) and The Haute as the high rank of witches? It's a not very original. Being someone who has lived in France and living right now in Montreal, even I can come with some more creative names.. LOL
The final issue I had is the pacing. It sounds contradictory but even if there were some actions, I didn't feel like there was so much happening. And you know that feeling you finish the book and you don't even know how to describe it because you're not even sure yourself.. if something noteworthy nor outstanding occurred in those pages. 
 I had the chance to ask the author a question part of the blog tour. I've always been wondering about the difference between different target audience: middle grade vs YA. What sets them apart?
What is the main challenge of writing a Young Adult novel vs a Middle Grade novel?  
The audience for YA books includes both teens and adults, whereas middle grade books are mostly (but not always, of course) read by young readers. So when writing a YA book I keep in mind that readers come from a variety of backgrounds. Regardless of their age, however, they've all been through times of change, times when they've questioned their identity and their place in the world, so traditional YA themes are still highly relevant. The hardest part is often striking the right balance between pure fun and darker themes.
Thank you to Raincoast Canada for allowing me to part of this Blog Tour ❤ !