Hello lovely people!
It's that time of the month where we go through all the good (and maybe bad?) stuff that happened to us!
This is an easy way for everyone to check out posts that might intrigue them or have missed from us and share their thoughts with us.
Feel free to share what you've been up to and talk to us! There's no bad time for catching up or for fangirl/boy'ing! ❤

BOOK REVIEWS
Priest of Bones by Peter McLean
Grim Lovelies by Megan Shepherd [Blog Tour]
Otherworld by Jason Segel
Righteous by Joe Ide
Circe by Madeline Miller
COMIC REVIEWS
Action Comics #1000 by Brian Michael Bendis
Wonder Woman: Earth One (Vol. 1) by Grant Morrison
Wonder Woman: Earth One (Vol. 2) by Grant Morrison
Hellboy: The Complete Short Stories Volume 2 by Mike Mignola
Titans: Together Forever by Judd Winick
The Ghost in the Shell Deluxe Edition 2 by Masamune Shirow
The Silencer: Code of Honor by Dan Abnett
Stitches: A Memoir by David Small
Battle Angel Alita Deluxe Edition Vol. 5 by Yukito Kishiro
The Ghost in the Shell: Global Neural Network by Max Gladstone
The Terrifics: Meet the Terrifics by Jeff Lemire
MOVIE REVIEWS
MISCELLANEOUS POSTS
Weird Bookish Things Trang Does
What is Your Bookworm Utopia Like?
Trang's Top Graphic Novels | Fall Edition
Halloween With Wonder Woman [DIY]
BEST BOOK OF THE MONTH
Trang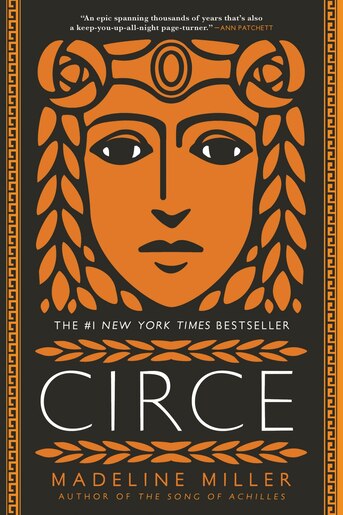 Lashaan
LEAST FAVOURITE BOOK OF THE MONTH 
Trang
Lashaan
BEST MOVIES/SHOWS OF THE MONTH
Trang 
October had some of the most amazing movies. I can't pick my top one, so here are my top 3 LOL Bad Times At The El Royale would be on my tops too..
Lashaan
CURRENTLY READING
Trang
Lashaan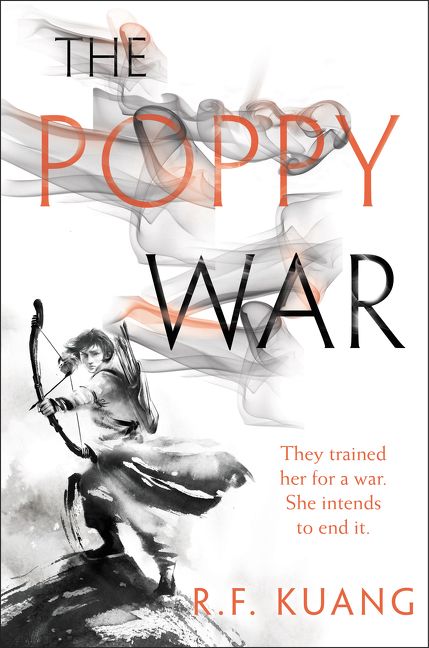 TO BE READ
Trang
Lashaan
PERSONAL LIVES
Trang
October has been a big month for me! Starting with my birthday on October 14 😀 I had the chance to spend it with my family and I was so happy. Nothing is more important than some family time. It was also the month that I learned I got an interview for Harvard Med! Super excited about it 🙂 For Halloween, I dressed up as Wonder Woman Bombshells, to see the costume click here. As for my mom, she's doing better. We are still waiting for the biopsy to come back and tell us if she needs chemo or not.  I want to thank you all for being there with me all along and your support means everything to me ❤ I tried to get back on blog hopping as much as I can but there are so many blogs out there. If I miss out some of your posts, don't take it personal!
Lashaan
Two months into my PhD degree, I can safely say that I've been enjoying this new chapter of my life without finding myself trudging through mud (or should I actually be saying snow since we already saw our first snowflakes this month!).
I think a lot of it really comes down to how much you know yourself and how well you manage time. With unpredictable inconveniences always prowling in your shadow, you just have to understand that everything you think you've set in stone is actually always movable and needs to constantly adapt to your situation.
Honestly, with work, school and my personal life, I've quickly learned that prioritizing is key to a healthy stress-free lifestyle. I mean, just reading, reviewing and interacting with you guys has become such a precious thing to me that ignoring it just feels like killing a part of myself. I'm just glad I can do what I do, and that there are folks out there who take the time to show their support. Stay awesome, guys!
---
Thank you all for checking out our monthly wrap-up and don't forget to check out any posts that might interest you and that you might have missed out on!
So what's going on with y'all? What have you discovered this month? What are your thoughts on the books/TV shows/movies we've mentioned?
Yours truly,
Lashaan & Trang