In the last 3 years, I've been a big fan of 3 particular characters in the DC universe : The Joker, Wonder Woman and Harley Quinn in the comics and when the Wonder Woman came out, it was probably the only DC movie I really liked haha. The Joker movie came out but I didn't feel like it was about the character at all. That said, I was very excited about the new movie Harley Quinn: Birds of Prey!
A little background for those who haven't read the comics, the Harley Quinn portrayed by Margot Robbie is exactly how I imagined her after reading these following comics :
Harley Quinn by Amanda Conner & Jimmy Palmiotti Omnibus Vol. 1
Harley Quinn on screen is fun, crazy in her own world but also is trying hard to make sense the world without the Joker and I think Margot Robbie did it brilliantly.
And people who complain about the movie not about the other characters? I thought the screen time on every character of The Birds of Prey is more than fair. We get to see every woman in action with their specific skills set. The movie was always about Harley Quinn because people who were lazy to read the whole fr*kn title before they changed it, you'll see that Harley Quinn was written in the end aka Birds of Prey and the Fantabulous Emancipation of One Harley Quinn. 
The movie itself has the perfect flow of introducing the characters in a nice and funny way and this is the only time I actually thought DC comics movie actually made me laugh genuinely LOL On top of that, the fight scenes were excellent. Even my boyfriend who's 3rd den in black belt in karate admitted that the fight scenes were real and on point. He pointed me to the little details where Black Canary hesitated between her kicks and that's a real life situation where you are not always sure your next move is.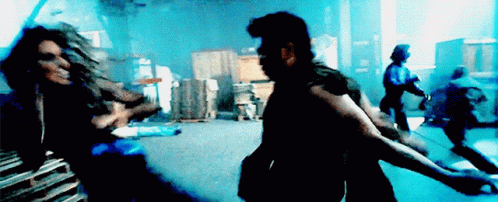 I loved this movie in the little details and a real "fuck you" to the patriarchy, where you can see the girls helping each other just by asking if you want a hairtie or not (loved that scene) or when Harley Quinn gets really sad that one of her longtime friend betrayed her because it's just how "business" is. That's real world right there.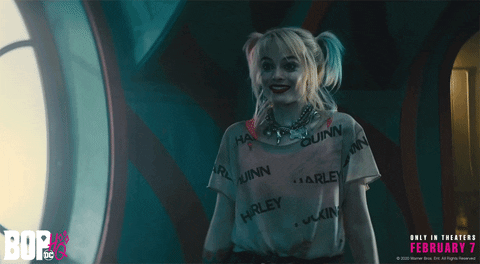 The final aspects of the movie that really wrapped it up for me is the aesthetics, the decor and the soundtrack. The remix of the classics songs, the women enpowering lyrics and even more so, the mixture of colors in the fighting scenes from pink to blue make all the experience magical. The final battle being in an attraction park have the lightherated pleasure sensation and is also a nice little nostalgia of her times with Joker, and how she is ready to move on by bringing out all her best weapons there.
RATING : 4.5/5 
I'll leave here my favourite song of the soundtrack 😉