Although I'm no much more in quarantine anymore and got back to a 40 h week work hours outside the house, I still find myself some time to indulge in some TV shows and movies lately ! 😉  Here are few that I've been loving :
WESTWORLD SEASON 2 & SEASON 3 : 
I have fallen in love with Westworld  but Season 2 was a bit of a mess for me, I think they wanted to try too much to have us kept on our edges and so thy brought forth tons of plot twists that wasn't really necessary to the story. Season 3 however, got way better. Have you watched Westworld yet?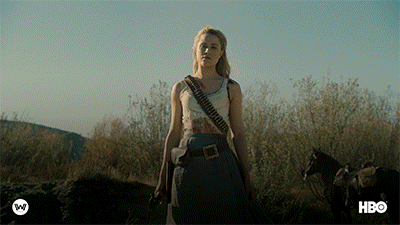 GHOST IN THE SHELL : STAND ALONE COMPLEX SEASON 1 & 2 
I've always been a fan of Ghost in The Shell movies ( animated and liveaction as well, I have nothing against Scarlett Johansson version either) so I was curious about the animated tv shows. Oh boy, I was not disappointed ! I would totally recommend these two seasons, it deals with a lot of philosophical references but also ask relevant questions about consciousness.
ALTERED CARBON SEASON 2 : Not as good as the first season unfortunately but still enjoyable, we see the main protagonist Kovacs returns in a new sleeve with a new mission in mind. He meets unexpected comebacks along the way. The story itself its somewhat downgraded from a provocative examination of the role mortality plays in defining our humanity to a messy soap opera with a lot of punching, kicking.
What are you guys up to lately and what have you been binge watching?