I've recently reached my 1000th post on Instagram today and it kind of forced me to take a step back and see what has happened to blogging and I noticed one thing: the place the statistics take in my blogging.
I miss the good old times where you don't have to worry about your statistics and you would engage genuinely on blogs that you like. I think every blogger has experienced this where you can feel your blogging shifting to a more automatic phase, push the content for the followers, looking at your insights and that constant comparison in the statistics is getting so tiring.
I started everything from food blog to book blog have been for a creative outlet that I was seeking away from my field of study, I needed foremost something to keep track of what I've been doing, like an inventory of sorts (of books, of restaurants, etc). It has shifted to becoming a hobby to a second full-time job which is taking way too much time in my case as I jungle medschool and work.
As a blogger who has a few different platforms, the pressure to look at your stats in all the platforms and try to match all of them are quite intense and hard, I had to prioritize one to another. I remember being so happy when I got my first 100 likes on a post, and now I'm panicking when I don't get at least 300 likes on an Instagram post or at least this many comments. Something is off with that thinking obviously. As easy it is to say oh you shouldn't care about those numbers, you still do and it's going to take a hell of a time to be able to disconnect from it.
Why is it always a numbers game?
Everyone seems to make it seem like your success depends on your stats but it does not.
« How many likes did you get on your last post, how many reach, impressions and views? » Those numbers are a reference but what do you know about other bloggers to compare yourself to? And the definition of success is so different from one person to another, I have experienced it first hand where my own blogger friends would see me as a successful blogger just because I have good quality content and another would say that «But you only have 20 comments on your posts, that's not a lot» Okay well first of all, if you think your success is based on the number of comments, good for you but that's not my definition of success. I also saw people participating in comment pods, commenting on other people post everyday just to get the same number of comments in return. Personally, I tried a comment pod and it wasn't for me, the pressure to keep up with every single post makes the process not even genuine anymore, that was my experience some people loved it and it's okay!
Took me years to say the most cliché thing ever :

you have to love your blog, or at least the content you're putting out there.

No matter the stats,

post for you and for those who have been following you a long and who stayed

. Yes it's going to be hard to deal with all these numbers and stress but you have to remind yourself why you started it from the start and if the numbers matter at all. I'm still learning.
So many people even tried to talk to me out of it, you should stop blogging because you haven't updated your blog for a week and I'm here like :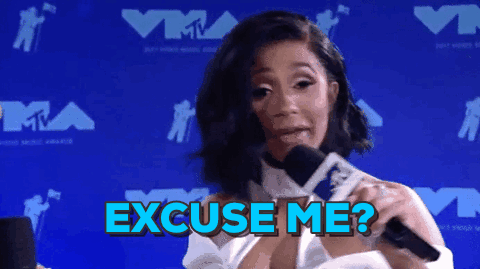 I'm going to post whenever I feel like it and nobody going to tell me otherwise. Even if I have to a hiatus for a month I'll be back blogging 😉
What do you think? Do you get bothered by the stats too ? And what do you do to cope with them?
Onto a happier side, I'm hosting a giveaway for my 1000th post on Instagram in this post below, feel free to participate if you have an account on Insta :