I have been obsessed with A24 movies this past year and I couldn't miss the chance to watch The Green Knight on the big screen. As a fan of the Arthurian legends, I had to see what all of this is about. Needless to say, I was gladly impressed with the whole execution. I have watched A24 movies before and knew exactly the atmosphere this movie is about to take place in but I can imagine if someone totally expects a fantasy movie about an Arthurian Legend then they will be completely W-T-F-ed in the end (that was the case for the lady behind me in the movies theatre).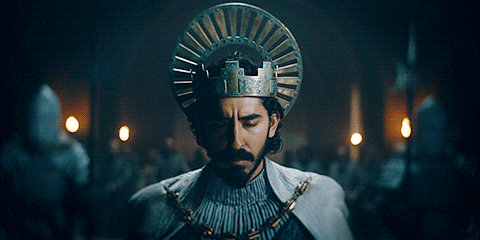 Now I have to warn you, this is not your typical adventure and fantasy movie, do not go watch this movie if you expect the next Lord of the Rings. The pace is slow, and it's made purposely like that.
The movie starts with hints of horror, almost like a prophecy spoken but only to warn us that if we think we know the legend of the Green Knight, think again. And the introduction of our main character, Sir Gawain. The king's nephew, who at first sight doesn't look too much glorious is indeed intimidated by King Arthur and the Knights of the Round Table.
He is then taken by a challenge from a mysterious Green Knight to prove its worth and so begins our journey. There are a lot of things you can analyze and dissect from this movie but what I like the most is probably the most obvious too: the mockery of the underlying theme of Arthurian Legends. As if some of the character's lines purposely ridicule some aspects of the legends. And that makes Gawain even more relatable. In that, he is become the anti-hero of his own story. He is human, he learns to love during his quest, even learn some hard truths too.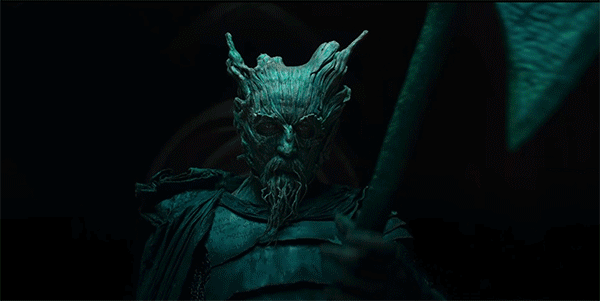 Overall, I totally recommend this movie for people who likes a good psychological fantasy thriller, with an amazing movie score. The sound effects and music carries the whole movie forward. And if you have an interest for the Arthurian Legends, it's even better. Cinematography is a big 10 in my books.
What about you guys? Have anyone watched it yet? What did you think?
REVIEW BY TRANG TRAN