So before we start, let's just get this straight up: I loved Morbius movie and despite the 17% on Rotten Tomatoes, I still think this movie was way better than The Eternals. So if you didn't like Morbius, you might be bit triggered haha or you will find my opinion simply entertaining 😉 In any case, keep reading if you may! Also, spoilers ahead in this article so beware!
Now there's one thing in common with Morbius and Dr Strange 2 : The Multiverse of Madness is the new direction of Marvel movies – a horror twist on the superheroes. It's also their strength and weakness. Jared Leto as Morbius is totally the role I can see him in it, he embodies the character perfectly. But I would have loved to see Marvel go full on 100% horror style with this vampire movie. Same thing goes for Dr Strange, Scarlet Witch could have gone a bit darker than that. I didn't see her full power potential. I've known this character for years and, having read her comics, I know she could have done so much more. If they would simply tap into that villainy side of her, it would be perfect. Olsen's Scarlet Witch acting is still the strongest as she delivers raw and emotional scenes.
Now, the question is which movie between these two was better? My vote would go for Morbius. I think overall, Dr Strange : Multiverse of Madness has so many messy and non-sensical moments that kind of steer my admiration of the movie to a disappointing feeling. The introduction of Miss America seemed to be the most random, they were bold enough to start the movie with her and my feeling all along of the movie was.. what's the use of the character? For half the movie, she doesn't really do anything besides stands by and watches Dr Strange. The second downside of the movie is the possibility of the Multiverse, hence the title : The Multiverse of Madness. Nothing delivered on that part. We got a glimpse of it when Dr Strange jumps portal through portals and that is probably one of my favourite scenes of the movie. But apart from that, we don't really see much.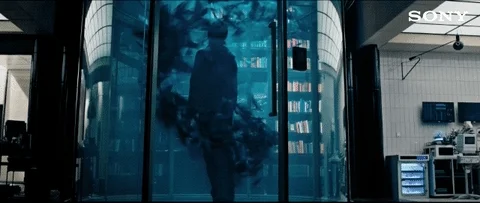 Morbius on the other hand, does a brilliant job at introducing us to this new character, a good backstory and the horror elements work in this movie. The villain played by Matt Smith is also very good in its own. The film combines great visuals, great thrills, great action, a great plot and that are my priorities when watching a superhero movie.
Marvel is also releasing Thor: Love and Thunder in July 2022 and I can't wait to see what they have in store!
Did you watch Morbius or Doctor Strange 2? What do you think of the two movies?
By Trang T.