I had the chance to do a read-along with Jacqueline for The Night Circus at the last week of February 😀 And it was so much fun ❤ !! You should check out her blog !! Here are our thoughts during this read-along 🙂
P.S : THIS BOOK WAS SO PRECIOUS TO ME ❤ A 5 star novel , full  review coming soon 😀
JACQUELINE
It's hard to really pinpoint a favorite character. SO many have been introduced and so much is going on; we only get little snippets into characters POVs and almost everything is still so mysterious! With that being said I really like Poppet and Widget, and Isobel (I have bad feeling that things aren't going to end so happily for her 😦 ). Of course I also like Celia; Marco is hard for me to really get a read on. Except in the beginning I really liked him.
                                              ME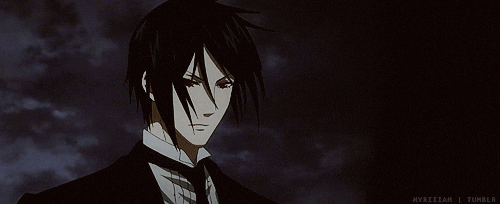 Totally agree with Jacqueline !! I feel like everyone is so unique. The Twins are the most adorable human beings ever with Bailey 😀 But my favourite character is probably Marco LOL he has that mysterious side that intrigues me.
JACQUELINE
 My favorite quote is the very beginning of everything, and really sums up the impossibility and magic, and mystery of every inch of this novel. This also marks the moment that everything for Celia and Marco will change:
"But this envelope, unlike the others, is addressed to her father proper, though the postmark is after his date of death. The card inside is not a note of sympathy nor a condolence of her loss.
It contains no greeting. No signature. The handwritten words across the paper read:
Your move.
and nothing more."
ME
Probaly my favourite quote from the book too ! The other one that sums up my love for reading and writing :
"I would have written you, myself, if I could put down in words everything I want to say to you.
A sea of ink would not be enough.'
'But you built me dreams instead."
JACQUELINE
I honestly couldn't even venture a guess as to how this will end. I have my hopes on how it will end, but my feeling is nothing good will come of this game Marco and Celia find themselves in. The man in the grey suit and Hector Bowen are so cruel and tight lipped about everything that it is impossible to feel like it is supposed to end well.
ME
I always like to see the worst in a story so what I'd predicted is everyone would die in the circus LOL as if the circus is sucking the life out of them without them knowing it.
JACQUELINE
What I like the most about this book is its ambiance.
It feels so magical and mysterious, and you almost feel as if you are right there in the story.
ME
RIGHT?!  RIGHT?! THIS BOOK IS MAGIC. The thing I like the most is probably the whole Circus setting ! Such a creative way ❤